A challenging business environment provides opportunities for the CFO to deliver profitable growth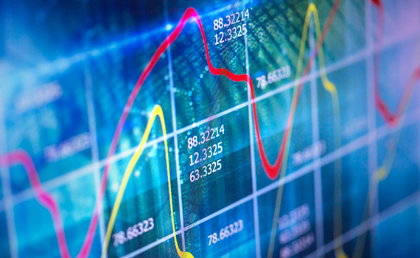 At times where costs and investments need to be focused on activities which support the core capabilities of an organisation, there are two challenges for the CFO, which we consider in this article:
How does the finance function help the organisation align costs to the business strategy thereby delivering profitable growth?
How does the finance function lead the way on this tough journey? This is a key leadership role for the CFO as they cannot expect the business to cut costs if they do not lead the way in their own direct area of influence.
We highlight the role that analytics can play to increase the effectiveness of the insights that finance provides and discuss the impact on the finance team including the implications for skills and resources.
Interviews and insights
Watch leading CFOs share their perspectives on the implications of managing the cost base in line with the organisation's key capabilities.
Observations on data analysis – Larry White, Executive Director, Resource Consumption Accounting Institute, responds to a number of questions
Utilising analytics to gain insights – Simon Constant-Glemas, VP Finance Global Operations, Shell
Cost and strategy in discussion – Jens Madrian, CFO and COO, Reactive Technologies and Jamie Lyon, ACCA
The full article, written in collaboration with Brian Furness, consulting finance lead, PwC and Jens Madrian, CFO/CCO, Reactive Technologies, is available on the PwC website.
"In a competitive and fluid business environment it's important that CFOs think strategically about the cost base of the enterprise. They need to truly partner with the business to identify where to prioritise investment and place the best bets. This requires a clear understanding of how different business activities and processes are contributing to creating value and growth for the organisation. "

Sanjay Rughani, CEO Standard Chartered Tanzania and Deputy Chair IFAC Professional Accountants in Business Committee.
CFOs: A call to action – key questions to consider
1. Align your cost base and processes to your strategic goals.

2. Prioritise investments that deliver value and are on strategy.

3. Exploit analytics to improve decision making.

4. Align your performance metrics and reporting to drive behaviours.

5. Invest in the people and tools necessary to deliver your strategy.

Read more of this article on our collaborator's, PwC, website.