Digital is reshaping the global economy and changing the face of today's workplace.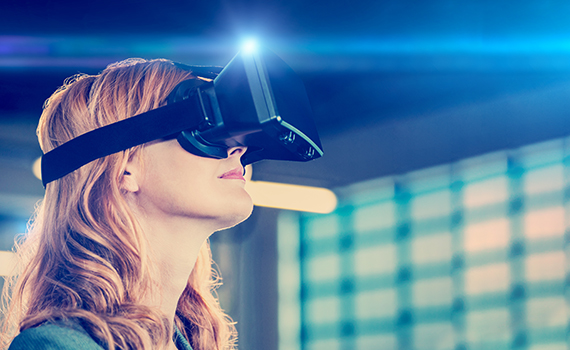 The challenge for CFOs is to embrace the technological change and seize the opportunity for the finance team.
Through this article we consider:
The impact of digital on the organisation
The emerging technologies reshaping the opportunity
The impact on finance talent.
Interviews and insights
Watch leading CFOs share their perspectives on the implications of digital for the finance organisation of the future; the strategies that it adopts and the benefits offered.
My one top question – Jens Madrian, CFO/CCO, Reactive Technologies, shares his one top question that he challenges his team with to encourage the right choices for the business.
Embracing the digital culture – Jens Madrian also shares his reflections on seeing 'digital' as more than just a channel.
The ascent of digital – Nauman Asif, CFO, Bayt.com outlines the data, talent, change management challenges the ascent of digital brings to an organisation.
A non-executive director's view – Alan Johnson, former non-executive director of Jeronimo Martins SGPS, Portugal, reflects on the impact of the digital revolution on the role of the NED.
Top tips for a successful digital transformation journey

Make it part of a broader transformation journey. Be clear on where you are headed and most importantly why. Have a point of view on the future, articulate it, get on with delivering against it.
Be prepared to fail, adopt learner mind-sets not expert mind-sets (counter intuitive for many finance professionals).
Move fast - don't need to be first, but definitely fast (refer to the point about being prepared to fail).
Bring the sizzle, not just the sausage: inspire change. Digital change is all about invoking emotional experiences not just process innovation.
Engage your leaders and educate them on digital change, and how to be leaders in a digital world.

Silvio Giorgio, GM Group Finance Australia Post; driving transformational change and disrupting finance from within.
"Finance teams stand at the cusp of disruption and elimination unless they can harness the value of digital tools."

Asher Noor Group CFO and Chief Investment Officer, AlTouq group
CFOs: A call to action – key questions to consider
1. How will your business create future value? And how can finance influence business decision making?

2. What is the role of different technologies across the organisation and also across the finance function in order to better support the business?

3. Is the quality of your data a source of competitive advantage and do you as a finance professional understand how to best use it to drive insight?

4. Consider the implications of digital for finance talent - not merely in the area of technology knowledge or know-how but also around analytical thinking, collaboration and commercial skills?

Read more of this article on our collaborator's, PwC, website.