Supporting the global profession
Integrated thinking, which ultimately leads to integrated reporting, is an essential mindset for SMEs to thrive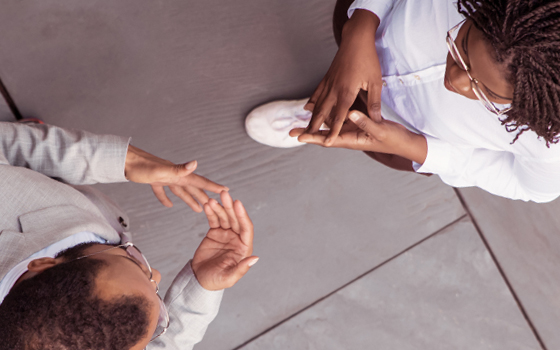 Small and medium-sized enterprises (SMEs) are crucially important to societies and economies around the world, accounting for 99% of all businesses and three-quarters of all jobs in those sectors most affected by the Covid-19 crisis across the Organisation for Economic Co-operation and Development (OECD) countries.
Covid-19, the war in the Ukraine and the ensuing economic crises have hit SMEs hard. Surging inflation, heightened supply chain issues, the energy crisis and barriers in access to finance make this an extremely stressful time for SME owners. In many jurisdictions, SMEs are also facing growing compliance pressures, such as regulation, tax and reporting requirements.
Survive and thrive
In today's complex and changing business environment, it is more important than ever for SMEs to be future-fit and resilient. To survive and then thrive, SMEs should think about the opportunities that come with integrated thinking and integrated reporting, turning their gaze a little beyond the compliance burden.
SMEs can begin with integrated thinking, and then work towards integrated reporting as part of their long-term journey towards better reporting and the creation of value by their businesses over time.
We at ACCA recognise that this is a journey that SMEs cannot and should not have to undertake alone, as the right policies and environment are crucial to the success of this journey.
Benefits and barriers
In our report – Can integrated thinking be the key to SMEs' resilience? – we share how adopting integrated thinking and integrated reporting can support SMEs of any size and type, and highlight the potential benefits and barriers to this adoption.
We also continue our call for governments and policymakers to reduce administrative burdens on SMEs to help them through this recovery phase, and suggest recommendations for a multi-stakeholder coordinated approach and enabling tools to support SMEs.
Further details are available in the white paper, Supporting Global SMEs for Future Success, published by the Deakin Integrated Reporting Centre (DIRC) with the support of ACCA and the Chartered Accountants Australia and New Zealand (CA ANZ), exploring how SMEs' transitioning from traditional business thinking to adopting an integrated approach can help them survive.

Supporting the global profession
"A post-Covid world will not be a return to business as usual, as SMEs hoping for a return to the old normal are not likely to survive. Small business owners need to be active agents in crafting their own future success by exploiting the opportunities created in building back better"

Organisation for Economic Co-operation and Development