Your subscription
This page gives you information and advice on keeping your subscription up-to-date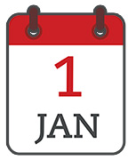 In return for all the member benefits we provide, we charge an annual subscription. This also helps to support our work promoting members on the global stage. Your annual subscription is payable on 1 January each year and we'll send you a notification the November before.
You'll find details of the current annual subscription fee on our list of fees and charges.
If you're a new member, welcome. You'll start paying your annual membership subscription from 1 January following your admission. You'll also pay a one-off admission fee.
The simplest and quickest way to pay your subscription is online, via myACCA, although there are other options available. View details of all the payment methods available.
Please remember to pay your fees on time to continue your membership.