Professional accountants
– the future
Are finance professionals in shared services looking for a way out?
Can't access YouTube? Access the video in an alternate player.
Today's young professionals in finance shared services have as much ambitions to progress within the organisation than any ACCA member or student polled for Generation Next, the largest global survey of young finance professionals' career aspirations and work preferences.
Ambitions and mobility
Close to 80 per cent said their immediate aim was to climb up the finance organisation but more than half of them believed they would have to move outside of their current organisation to achieve this.
A risk of potential talent deficit
If they are to retain top talents, employers may have to rethink their talent management strategies, and look to build career pathways that are fit for a transforming finance function.
Technology is an opportunity
Technology holds no fear for this generation. Being the innovation lab of the organisation can represent an attractive proposition for a tech-savvy generation.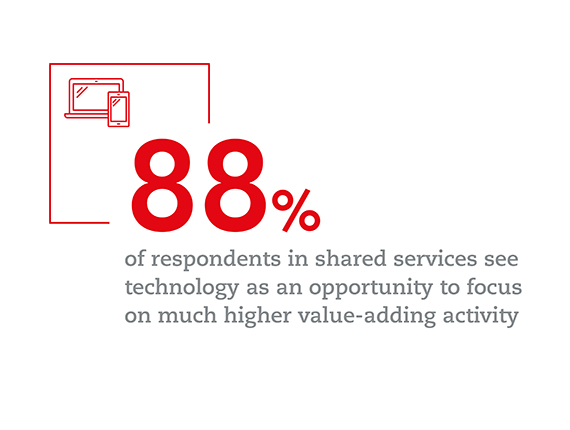 88 per cent of respondents in shared services see technology as an opportunity to focus on much higher value-adding activity.
Employers' call to action
Across the profession, where opportunities for growth and development are perceived to be limited, there is high potential for a draining of talent.
If employers are to retain the best and brightest, they must look to develop effective management programs suited for a generation with ambition, global aspiration, entrepreneurship and appetite for change.
Professional accountants
– the future
"If employers are to retain the best and brightest, they must look to develop effective management programs suited for a generation with ambition."

Maggie McGhee, Director of Professional Insights, ACCA
Women in focus
The original study surveyed young professionals aged 16 to 36.

When we examine the 700+ working in finance shared services:

- 58 per cent were women (compared to 49 per cent globally)

- over 40 per cent had already worked for three or more organisations

- close to a third had been in their current role less than one year

- 68 per cent were expecting to change role within two years