Singapore's Network Panel
The ACCA Singapore Network Panel is an elected group of volunteer member advocates and advisors. The current Chairman of the Network Panel is Ms Belinda Young, Director of Centrecourt Group and the Vice Chairman is Mr Wilson Koh, Group Treasurer of Grab. The ACCA Singapore Network Panel plays an important role in providing members' feedback and working jointly with ACCA to create greater value and relevance for the ACCA membership.
The key role of the ACCA Singapore Network Panel is to advise the ACCA Office on matters relating to:
strategic development;
current and future issues affecting Network Members;
raising ACCA's profile and enhancing its reputation in Singapore;
new ideas and topics which may be addressed through courses, publications and other services; and
technical issues and consultative documents
The Network Panel is also organised into 11 sub-committees and interest-groups to champion areas to better support the diverse needs of our membership of over 7,500 members and 3,000 affiliates in Singapore.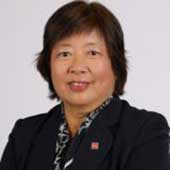 Belinda Young
Chairwoman
ACCA Singapore Network Panel
Director of Centrecourt Group
Connect with her on LinkedIn
Member Leader of the Taxation Forum Interest Group
"Leverage on our collective expert taxation insights to benefit our fellow members, businesses, tax regulators, and steer thought-leadership at ACCA Global Tax Forums. In 2021, our focus is to engage with regional tax professionals on hots topics such as BEPS 2.0; Pillar One BluePrint and tax challenges arising from digitalisation." - Belinda Young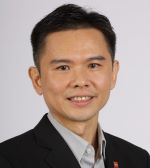 Wilson Koh
Vice Chairman
ACCA Singapore Network Panel
Group Treasurer of Grab
Connect with him on LinkedIn
Member Leader of the Smart Finance Sub-Committee

"We champion the cause for change in the areas of effective finance leadership, leveraging technology, better human capital practices and effective transformation of the global finance organisation. If you're an experienced finance professional who can provide thought leadership in these areas, join us in our journey to make an impact to ACCA and the profession!" - Wilson Koh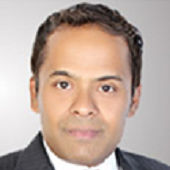 Bala Iyer
Member
ACCA Singapore Network Panel
Managing Director, Yun ESG Pte Ltd
Connect with him

Member Leader of the AccTech Interest Group in partnership with the Singapore Computer Society (SCS)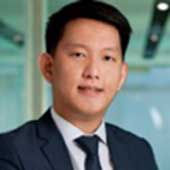 Chee Siew Fai
Senior Manager

Deloitte Singapore
Connect with him on LinkedIn
Member Leader of the Careers, Employability and Student Support interest Group

"For all our ACCA students and members, wherever they are on their professional journey, we will support and guide their routes by ensuring that they have access to the best employment and career progression opportunities, helping them to acquire new skills and support for their ACCA examinations. We are here to help them with their career development and wellbeing needs." - Siew Fai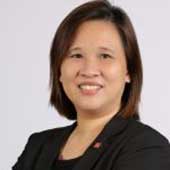 Cherie Sim
Member
ACCA Singapore Network Panel
Group Financial Controller of Owndays
Connect with her on LinkedIn
Member Leader of the SME Transformation Sub-Committee
"We strongly believe in the potential of the SME sector through business innovation and transformation. In 2021, we will be piloting the AccXelerator programme for SMEs that will help provide business leaders with the tools to innovate and transform their businesses in accordance to their strategic direction." - Cherie Sim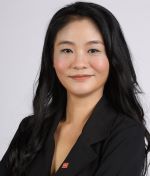 Irene Ho
Member
ACCA Singapore Network Panel
CEO of The Luxury Network
Connect with her on LinkedIn
Member Leader of the Community and Social Impact (CSI) Interest Group
"We support ACCA's commitment to the UN Sustainability Development Goals. It focuses on our community, connecting members through meaningful initiatives and activities to create a positive social impact. Let's connect to discover how you can play a part too!" - Irene Ho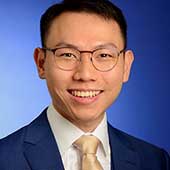 Jack Lee Wei Jie
Member
Senior Audit Manager
Connect with him on LinkedIn
Member Leader of the Audit Quality Interest Group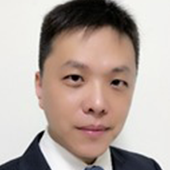 Leo Zhang Li
Member
ACCA Singapore Network Panel
Head of Finance of Best Logistics Technology (Singapore) Pte Ltd
Connect with him on LinkedIn
Member Leader of the ACCA Toastmasters Club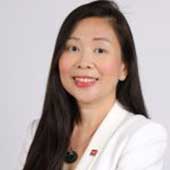 Magdalene Ang
Member
ACCA Singapore Network Panel
Audit Partner of R Chan & Associates PAC
Connect with her on LinkedIn
Member Leader of the Practice Transformation Sub-Committee
"Our objective is to steer and drive digital transformation. We support the ACCA AccXelerator Programme which aims to provide practitioners with the tools to innovate and transform their businesses in a calibrated manner aligned with the firm's strategic direction. We encourage like-minded practitioner to join us to share knowledge, build networks and contribute to the industry." - Magdalene Ang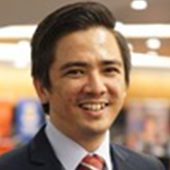 Thomas Bannister
Member
ACCA Singapore Network Panel
Senior Financial Analyst of Medtronic Singapore Operation Pte. Ltd
Connect with him on LinkedIn

Member Leader of the GenNext Interest Group
"We're committed to empowering the next generation of ACCA members to chart the future of the profession. Through active participation in our activities, we hope to bring out the leaders and advocates in you. Join us to know how you can be a force for good!" - Thomas Bannister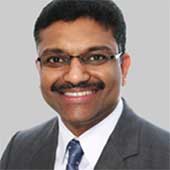 Gajendran Vyapuri
Immediate-Past Chairman
Partner of EY LLP
Connect with him on LinkedIn

Member Leader of the Professional Members Interest Group
"We are a group of trainers, facilitators and subject matter professionals who are members of ACCA. We share our expertise with the network of members through the ACCA's CPD and other programmes. If you have the experience and want to contribute as a trainer or facilitator, we want you in our forum!" Gajendran Vyapuri