The Q4 Global Economic Conditions Survey (GECS) points to little change in confidence but continued modest global economic recovery early in 2021.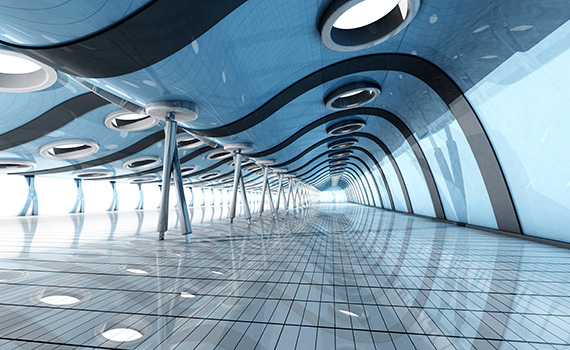 Fragile confidence early in 2021
The Q4 Global Economic Conditions Survey (GECS) points to little change in confidence but continued modest global economic recovery early in 2021. However, it should be noted that polling for the survey was completed by 8 December 2020.
Since then, many countries have suffered increased COVID-19 infection rates, prompting governments to re-impose restrictions including national lockdowns. Hence global economic prospects early in 2021may have deteriorated since the Q4 survey was conducted. At the same time there has been progress on the approval of vaccines, raising hopes of a permanent improvement in economic conditions later this year.
In the latest survey, overall confidence was little changed from the previous quarter. In addition, there was a further slight reduction in the 'fear indices' – measured by concern that customers and suppliers may go out of business. But these indices remain at high levels, well above long run averages. This underlines the precarious state of the global economy at the turn of the year
Looking at a regional breakdown, South Asia recorded the biggest jump in orders in Q4, although this was due to a large degree a catch-up from a fall in Q3. In all regions orders and other activity indicators, such as employment and capital expenditure, are below the level of a year ago, immediately before the COVID crisis.
The global economic outlook – a W-shaped recovery
The global economy is in a fragile state at the start of 2021.COVID infection rates increased significantly towards the end of 2020 in many countries, boosted by a new, more easily transmissible variant of the virus. National lockdowns have been introduced in many countries with immediate adverse economic consequences. More positively, the approval and rollout of several vaccines offering a high degree of immunity raises hopes of a more permanent resolution of the COVID crisis later this year.
There is great uncertainty about the path of economic growth this year, much of it due to risks surrounding evolution of the virus and the speed and effectiveness of vaccination rollouts. Our central view based on this is that weakness early in the year is followed by a recovery gathering momentum later.
But there are economic factors too, notably rising unemployment. Once generous wage subsidy and furlough schemes are withdrawn, there will be an inevitable jump in unemployment rates, which may limit the pace of recovery once restrictions are lifted.
The consequences of the COVID crisis for emerging markets (EMs) have been particularly severe with millions pushed into extreme poverty (with an income of less than $1.90 a day). The process of catch-up, where incomes per head rise faster in EMs than in advanced economies, has been set back by up to 10 years in some cases, according to the World Bank.
Having suffered economic contraction for the first time in at least 60 years in 2020, EMs are set for modest recovery this year. An extra risk for many is gaining access to a sufficient quantity of vaccines.
If you've enjoyed this article, could you recommend it through your social networks?