Professional accountants
– the future
The world of work has gone through the biggest transformation for more than a generation and a new era has begun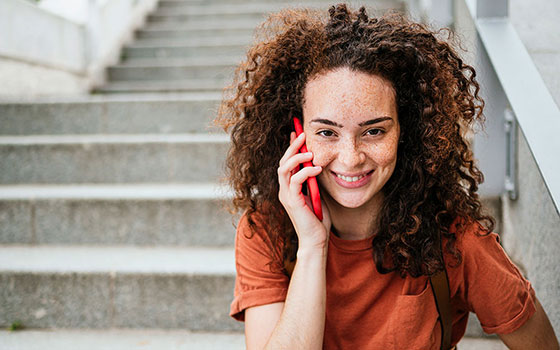 In one of the largest ever studies across the accountancy profession, our new annual Global Talent Trends Survey 2023 provides a unique and vital view of how people feel about working in the profession right now.
Over 8,000 professional accountants from 148 countries were asked about the concerns they held around work in the future, as well as aspirations for their careers.
The survey also assessed key workplace issues, such as employee engagement, wellbeing and attitudes to technology adoption.
Global Talent Trends survey reveals accountancy talent crunch
Highlights from our research
The results show a profession in workplace transition, grappling with a multitude of short-term challenges, as well as big longer-term questions. With the legacy of the Covid-19 crisis irrevocably changing our relationship with the workplace, the results are coloured by a gloomy economic outlook across the global economy.
The findings can be used by:
individual accountants – to gauge their own experience and sentiment against those of their peers, and to determine self-action
employers – to inform their talent management and employee support strategies
those with a vested interest in developing a skilled workforce – as it provides an indicator of future trends that could be used to inform education, and employment policies and strategies.
Findings
Our research identified seven key themes, highlighting a talent crunch for employers as they struggle to retain staff with big career mobility ambitions and an eye on their next role.
Meanwhile, the biggest worry for employees is the impact of inflation on salaries, as well as workplace stress.
The key themes that emerged are:
1. The inflation crisis fuels wage pressures
Employees' prime concern is the impact of inflation on wages, with wage demands creating headaches for employers.
2. Hybrid working is a 'work in progress'
While hybrid working looks set to stay, over half say their employers don't embrace it. Yet our data suggests those who do have happier employees. 87% of respondents say they'd like to work remotely at least one day in the future.
3. Addressing burnout has to be a priority
Stress levels are high, risking workforce burnout. 88% want a better work-life balance and 71% want more help from their organisations to manage their mental health.
4. Mobility driving a possible talent crunch
Employers face a high level of employee mobility, which is driving a possible talent crunch – 44% expect to move to their next role in 12 months, rising to 69% over the next two years.
5. Technology is empowering, but concerns prevail
Professionals know technology enhances their work and careers. But concerns prevail, as 42% say they are overwhelmed by the sheer pace of technological change.
6. Inclusion measures score well, but social mobility lags
Inclusion measures score well with 68% feeling their organisation culture was inclusive, but social mobility lags.
7. Accountancy provides career security in turbulent times
In changing times, accountancy is seen as a smart choice for career flexibility and prospects. The security, rewards and opportunities the profession provides remain highly attractive, with long-term career prospects cited as the number one benefit of a career in finance.
Professional accountants
– the future
"Career development and remuneration are the top two attraction factors to an organisation, yet they are also the two areas that have the most influence on employees' decisions to leave."

Jamie Lyon, head of skills, sectors and technology, ACCA