Overview
IFRS 17 will represent a significant change in terms of the calculation and presentation of Insurers' financials. This will have a direct impact on data, systems and processes, and significantly, profitability. Due to the technical complexity of the standard, insurers will need to educate a range of stakeholders across their organisation, facilitating a clear understanding of the IFRS 17 requirements, and helping them to successfully embed the changes. We are using our global subject matter expertise across the insurance industry, partnered with our dedicated learning specialists to develop a suite of modules to support the transition.
What's included in the programme?
Our IFRS 17 suite of digital learning modules consists of a 4-minute animation and ten 20-minute modules. The modules provide:
an overview of the Standard explaining the core concepts
a deep dive into specific aspects and implications of IFRS 17
a look at real-world scenarios, financial examples and links to additional resources.
Please note, if you are outside of the UK/Europe you may not be able to purchase this course. Please could you register your interest on the KPMG website (follow the link to 'book online').
Key areas covered:
disclosures
income recognition
premium allocation approach
variable fee approach
reinsurance
transition.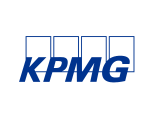 A leading provider of digital learning programmes.
Disclaimer: This course is available for ACCA members, you may need your ACCA membership number to complete your booking. This course and outline is provided by a third-party course provider. All course bookings are subject to the terms and conditions set by the course provider. Please see individual supplier pages for full terms and conditions. ACCA takes no liability for bookings made with third-party suppliers.
Prices

12 months' access
ACCA members use discount code

KPMG@100
100 GBP (exc VAT)
You will be redirected to an external website for booking.