Rachael Johnson,
Head of Risk Management and Corporate Governance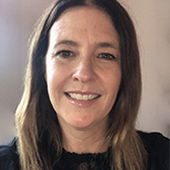 Rachael is Head of Risk Management and Corporate Governance.
She has a history of creating thought leadership content on a wide range of financial topics including global capital markets, risk management, responsible investing, sustainable finance,
regulation, and corporate governance.
In her current role at ACCA, Rachael produces research, thought leadership and CPD content on risk and corporate governance for members and partners around the world. She also is the secretariat of ACCA's Global Forum for Governance, Risk and Performance, which advocates and provides comments for consultations.
She started her career as a financial journalist at RISK magazine and later moved to Euromoney, eventually becoming deputy editor of AsiaMoney in Hong Kong. As a freelance writer in London, where she is now based, she produced various types of editorial work for financial publications, trade bodies, banks, fintechs, and asset managers.
Rachael graduated from Indiana University in the US with a BA in Journalism & Communications, and minors in English; Environmental Biology; and Public & Environmental Affairs.