Jason Piper,
Policy Lead, Tax and Business Law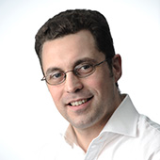 Jason leads ACCA's policy work on the closely related fields of tax and business law, considering both the direct impacts of developments in each field and the wider implications for business and society as a whole.
His policy and research interests cover all aspects of business form and their regulation, how they interact with tax systems and the wider economic and social environment, including the influence of technological change on both the regulatory and economic environment for entrepreneurs and criminals.
He is the face of ACCA at a number of UK government and EU Commission expert groups on tax and business law matters. He also represents ACCA on tax, business law and economic crime issues at Accountancy Europe, the European Association of Craft, Small and Medium Sized Enterprises (SMEUnited) and the Business and Industry Advisory Committee to the OECD (BIAC).
Jason has a first degree in Law with European Legal Systems from the University of East Anglia, and a Master's Degree in International Commercial Law from the University of London. He is also a chartered tax adviser.