KPMG; a leading provider of digital learning programmes.
Overview
As one of the world's leading professional services firms, KPMG is able to draw upon extensive technical industry and subject matter expertise and distil this into comprehensive, bite sized learning curriculum for accountants and financial professionals.
The digital learning programmes encourage self-paced exploration, greater engagement and ongoing feedback using a variety of learning techniques that include real-life scenarios, micro-learning, and game-based activities. All modules are short, self-paced and available on demand.
New courses available at an exclusive price
KPMG have just launched three new courses, now available to ACCA members at discounted prices. Find out more about why mental health is so important in the workplace, the advancements in technology and what that means for your business, and the changes which are coming with IFRS 17.
And don't forget the courses which are already available:
ACCA members can purchase the courses at an exclusive rate of 100 GBP using the discount code KPMG@100 (except for the Mental health learning course which is 50 GBP).
Please note, if you are outside of the UK/Europe you may not be able to purchase this course. Please could you register your interest on the relevant course page through the 'book online' link.
Key features
programmes made up of comprehensive, bite sized learning curriculum for you to complete at your convenience
enjoy great discounts on programmes exclusively for ACCA members using code KPMG@100
12 months' access.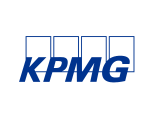 A leading provider of digital learning programmes.
Disclaimer: This course is available for ACCA members, you may need your ACCA membership number to complete your booking. This course and outline is provided by a third-party course provider. All course bookings are subject to the terms and conditions set by the course provider. Please see individual supplier pages for full terms and conditions. ACCA takes no liability for bookings made with third-party suppliers.
Prices

ACCA members use discount code KPMG@100
100 GBP (excl VAT)