Belonging to an accounting network enables firms to help their clients grow overseas, provide specialist services and attract talent, but its members need to be proactive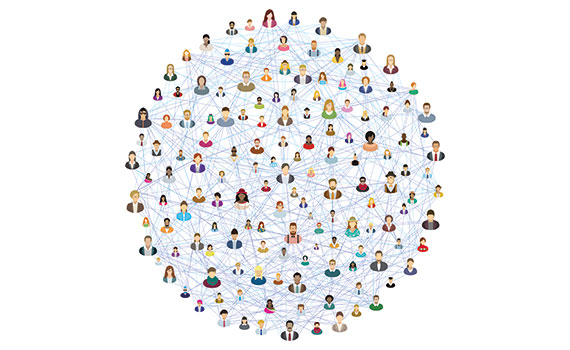 Studying this technical article and answering the related questions can count towards your verifiable CPD if you are following the unit route to CPD and the content is relevant to your learning and development needs. One hour of learning equates to one unit of CPD. We'd suggest that you use this as a guide when allocating yourself CPD units.
This article was first published in the July/August 2019 China edition of Accounting and Business magazine.
Despite years of diligent service, a Cyprus-based mid-sized accounting firm lost not one but three of its major clients in fairly quick succession. The firm had been a trusted adviser throughout the companies' early-stage growth, but when it came time for international expansion, the clients moved on to firms with global reach. That was the catalyst for the practice to contact the Kreston network.
Small- and medium-sized practices (SMPs) have various reasons for banding with peers around the world, each retaining their independence while 'buying' the badge of a brand. In the view of Liza Robbins, Kreston International CEO, experiences like those of the Cyprus firm are why networks were formed in the first place.
'If you look at the history of these organisations, it was a defensive mechanism,' she explains. 'When your clients are expanding internationally, having contacts overseas is not robust enough. You need to be able to assure them that the service they get at home will be the same in all the countries they are going to.'
Not only had the Cypriot firm not been able to help its clients overseas, it had lost the local work as well, Robbins adds. 'The real shame is that they'd done such a great job for them,' she says.
But she tells firms that joining a network is not just a matter of paying a membership fee and enjoying the benefits. 'You've got to get proactive,' she says.
This may mean a group of member firms getting together to form a sub-cluster around specialised expertise. 'This could be a service line like corporate tax or cybersecurity, or a sector – let's say shipping or charities,' she says. Based on their collective strength, 'the firms are then able to proactively go and win work'.
Firms can also deliver high-cost services, such as transfer pricing, more efficiently by sharing the workload. For example, Robbins says, one firm does the back-end research reports while a partner firm fronts it to the clients.
Talent attractor
Another benefit of a badge is attracting talent. Robbins believes that it's 'never been tougher' for SMPs to recruit and retain promising professionals, particularly as a lot of graduates are going to industry. 'Publicity around auditing is not always the best, and the hours are long. It's a tough business,' she concedes.
One of the things future leaders and young talent really want is international experience, Robbins says. The opportunity for an overseas secondment can be quite a carrot.As Robbins points out, this can work to the firms' benefit, too. Audit deadlines vary across the globe, so if, for example, a UK or US firm, during its downtime, sends their great staff to Australia or New Zealand to help out a member firm during their busy season, it's a win-win for everyone.
PKF International chairman Sebastian Wohldorf agrees that SMPs have an edge to leverage in terms of attracting talent. 'We have seen what the Big Four do and looked at ways to improve it – such as our global secondment programme,' he says. Employees can gain professional development training at the PKF Academy in Germany or at different locations around the world, as well as through e-learning and webinars.
'On top of that, we provide a lot of technical material that they need in order to serve their clients well,' Wohldorf says. Practical supports such as website set-up, proposal templates and an IFRS help desk are also available.
Strength in numbers
As an example of strength in numbers, Wohldorf cites the 2017/18 merger between the windpower business of German conglomerate Siemens with Spanish renewable energy firm Gamesa. The two European jurisdictions have differing compliance requirements but by working collaboratively, PKF member firms in Hamburg and Bilbao were able to clear the path for the merger.
'The client appreciated very much that we had someone on the ground in Spain – PKF Attest – as well as our team in Hamburg – PKF Industrie- und Verkehrstreuhand – to deal with issues as they came up,' Wohldorf says, adding that the relationship is ongoing.
Wohldorf is a partner at PKF IVT, which joined the PKF International network in 1981. He believes that, for independent accounting firms aspiring to serve their clients internationally, there is 'no way they can do without' membership of a quality network.
The networks, though, still face challenges of their own. Kevin Arnold, CEO of Nexia International, points out that the network sees growth in Africa as a high priority but, in some countries, finding firms of the right calibre can be hard. 'So, we have developed a mentoring system for firms that don't quite meet our admittance standards, but have the ambition and ability to improve,' he says. This includes building collaboration between firms and helping them go to market in a more joined-up way, utilising the skills of the larger firms in the region.
Nexia Asia Pacific, with 41 member firms region-wide, provides guidance for navigating multiple jurisdictions.
'Small and medium-sized firms in the region appreciate the collaborations and resources Nexia can provide,' Arnold says. 'Whenever there is a request from a member firm, Nexia Global's office is supporting the firm all the way. For example, once our firm in Korea was tendering for a large banking group audit. The global office produced a short video to support the tender. In the end, Nexia Korea won the job.'
Another region of focus for Nexia is Latin America, where it has recently assigned a regional executive director in charge of strengthening member firms and improving their regional coverage.
Robbins notes that being part of a network can be advantageous for independent SMPs, especially for firms in developing countries – for example, those who could benefit from the Belt and Road initiative. And the time to act is now. 'If you see a bandwagon, you've just missed it,' she says. 'You need to be there first.'
Edmond Chan, a partner at Kreston CAC CPA, the network's member firm in Hong Kong, agrees that serving clients across multiple jurisdictions would be difficult for any practice going it alone. 'Working collaboratively, we can help them set up their business in those countries, or handle their tax. It's very helpful,' he says.
'We have clients who come first to Hong Kong as a stepping stone to mainland China, Singapore and Malaysia. They know we can handle that, because of the trust in an international brand.'
Peta Tomlinson, journalist