With China, South Korea and Japan now established innovation leaders, other Asian countries are starting to make a global mark too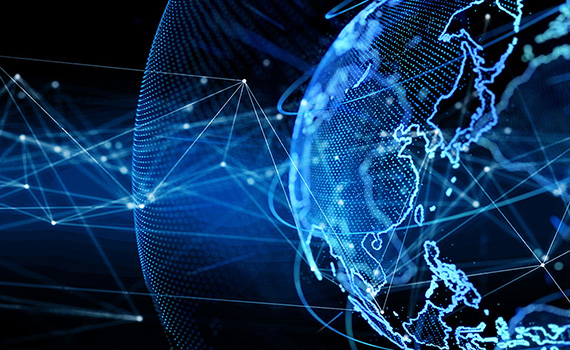 Studying this technical article and answering the related questions can count towards your verifiable CPD if you are following the unit route to CPD and the content is relevant to your learning and development needs. One hour of learning equates to one unit of CPD. We'd suggest that you use this as a guide when allocating yourself CPD units.
Asian companies and economies are emerging as global innovation leaders, thanks to continuous spending, substantial investment and nurturing of the best global talent.
The biggest spenders on innovation in the region are China and South Korea. Even at a time of slowing investment growth elsewhere, the level of domestic and foreign capital going into the nurturing of innovation in Asia continues to grow.
'While the infatuation with Silicon Valley is still prevalent in innovation circles, we are seeing an increasing interest in Asia, and rightfully so,' says Yuan-Sheng Yu, a senior analyst at Lux Research and lead author of the State of Innovation in Asia report.
Betting on innovation
Thanks to robust and diverse innovation portfolios, China and South Korea are standouts in a region that is increasingly betting on innovation to drive growth. What's more, by working together, the two countries are creating a virtuous circle, with China filling its technology gaps and South Korea gaining market access.
'In a time when tech innovation is nearly synonymous with global economic status, China and South Korea's recent innovation boom has propelled both to the top of the global leaderboards,' Yu says.
Other countries in the region are also increasingly investing in research and development (R&D). 'Asia ranks second behind North America and Western Europe in maintaining a high level of R&D expenditure,' says Dora Liu, China innovation leader at Deloitte. 'At the same time, with the acceleration of urbanisation in Asia, opportunities are increasingly appearing in diverse industries. Hence, Asia has great potential for development.'
Four Asian countries sit in the global top 10 of R&D investment. According to the Unesco Institute for Statistics, China is in second place, Japan in third, South Korea in fifth and India in seventh.
Still growing
Initially, Forrester Research expected China's technology spend to grow by 6% in 2020, despite a slowdown in economic growth, with Japan expected to spend US$198bn. Together, the two countries account for 60% of Asia Pacific's tech spend. India was expected to spend US$70bn, and South Korea and Australia US$50bn each.
Since the Covid-19 pandemic, Forrester has revised its anticipated year-on-year growth rate for China's technology spending to 4.5% – if the situation is contained. In a worst-case scenario, Forrester estimates the China tech market could achieve an aggregate growth of only 2.3% for the full year.
Statista offers similar estimates. In a note, the market data firm says it believes tech spending in China will have resumed by the second quarter and will grow 2.3%–4.5% for the full year of 2020. So despite the Covid disruptions, investments in tech are expected to continue.
Attuned to the need
'At the risk of generalising, Asian enterprises are attuned to the need to invest in technology and process change in part because of the perceived benefits their extended ecosystems exhibit: talent and skills re-imported from leading universities, and the concerted push of governments that have for decades tried to steer their economies towards high-growth, technology-intensive industries,' says Ross O'Brien, managing director of consulting firm Intercedent Asia.
He adds: 'Asia's economic scaffolding consists of strong connections between government development initiatives and directed industry agendas. Those are more tightly linked in East Asian economies – China and South Korea, as well as Japan and Taiwan – but are a function of many Asian economies.'
This should create operational efficiencies, O'Brien says. 'This means automating processes and employing more machine learning in the development and distribution of products and services, and the running of back-end functions. It does not, despite panicky views to the contrary, involve massive removal of human resources. Investments in productivity-enhancing tools augment many more jobs than they disintermediate.'
Capital flows from West to East also play a part, as Asia's massive market potential attracts plenty of foreign direct investment (FDI). According to the World Investment Report 2019, while global FDI flows continued to slide in 2018, falling by 13% to US$1.3 trillion, developing Asian economies (already the largest recipients of FDI) registered an increase of 4% in the year to US$512bn.
China, the recipient of the largest FDI inflows, attracted US$139bn, up 4%. Flows to South-East Asia rose for the third consecutive year by 3% to a new record of US$149bn.
Innovate or perish
Companies and entire industries need to stay on top of rapid changes just to remain relevant, let alone succeed.
'Innovation is essential to business survival, and enabling innovation is a challenge that many companies face today,' says Jim Woods, chief digital officer at PwC China and Hong Kong. 'Innovation is often associated with digitisation – major technology investments and new initiatives to develop new products or services. Both drive growth with better operational efficiency and customer experience.
'What we are seeing today is a growing recognition by companies – including PwC – that they must also invest in people and culture to successfully innovate and get ahead in the marketplace.'
Scale advantage
Sheer size and the amount of data available is one of the reasons why China has emerged at the top of the innovation heap.
'Scale is one reason China has the advantage,' O'Brien says. 'It has market size, and a lot of technology-enabled innovation, particularly around artificial intelligence or analytics or machine learning, requires large volumes of consumer and observational data as a raw material input.'
Liu says that Chinese companies are winning this particular race thanks to their emphasis on accumulating technology and scientific talent.
'In terms of R&D, Chinese firms can quickly follow up on the latest technology, improve their own products and services, and establish sustainable competitive advantages,' she says.
Securing the right talent is key. PwC's latest annual global CEO survey shows that CEOs have shifted their focus towards reskilling and upskilling their existing staff.
'The same survey found that 55% of CEOs don't feel able to innovate effectively due to lack of skills in their organisation,' Woods says. 'This will affect business performance, as companies depend on their people to leverage technologies, form the right strategies and apply the right systems to evolve products rapidly.'
The talent engine
According to Liu, talent is the key resource for innovation. 'Chinese enterprises pay a lot of attention to the cultivation of backbone talent, equity incentives and career development,' she says. Chinese tech giant Alibaba, for example, has spent more than CNY80bn (US$11.4bn) in four different equity incentive plans and continuously attracts outstanding talent.
South Korean companies also attach great importance to cultivating cultures of innovation, Liu says. 'Once innovation culture is integrated into the corporate culture, it provides a clear signal to employees and raises their enthusiasm about bold innovation.'
She cites Samsung's introduction of a Silicon Valley talent training model with the launch of its entrepreneurial Samsung Creative Lab (C-Lab). The lab helps employees to cultivate their ideas and incubate them with resources and time.
The next wave
China and South Korea may be the 'shining stars of Asia today', Liu says, but South-East Asia's innovation landscape will inevitably lead to 'the next global boom in innovative ideas and unicorns'.
Singapore has also emerged as a bright spot for innovation and an R&D hub, while fellow ASEAN members Indonesia, Malaysia and Thailand are also laying the necessary groundwork to supercharge innovation.
At the same time, Yu believes that Japan's innovation status will shrink as the country 'eventually innovates itself into a corner of specialisation, as its antiquated innovation strategy struggles to keep pace with regional peers'. Meanwhile India's innovation ecosystem will be dominated by foreign tech players, unless locals adopt the 'innovate, patent, produce and prosper' approach.
No end to elevated spend
Ultimately, high levels of R&D spending in Asia are likely to become a permanent fixture and drive the growth of entire sectors.
'Based on huge R&D investment, a number of enterprises have obtained core competitive advantages,' Liu says. 'Emerging industries include digital payments in India, new retail in China, industrial robots in Japan, and life science and technology in South Korea.'
There is, Liu adds, plenty of room for more innovation across the region. 'Although South and West Asia ranks third, the gap is obvious,' she says. 'As a result, although the overall R&D expenditure of Asia is relatively high, the internal development is uneven.'
"Asian enterprises are attuned to the need to invest in technology and process change in part because of the perceived benefits their extended ecosystems exhibit"