Set your organisation and career on the pathway to success with these lively, thought-provoking webinar sessions.
About David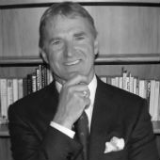 David Parmenter is a writer, world expert and an international presenter who is known for his thought-provoking and lively sessions that have led to substantial change in many organisations.
He is a leading expert in the development of winning KPIs, replacing the annual planning process with quarterly rolling planning, and management and leadership practices that will get you to the top.
With over 15 years of experience, his stated vision is to "change how leading organisations, around the world, measure and manage performance - by 2030".
Webinar series
David has presented a series of webinars on forecasting, accounts payable, lean finance and technology. These webinars are available for ACCA members to book now.
Select a title from the list below to find out more about the webinars.
You will be redirected to an external website for booking.