Overview
The IFRS 16 digital learning programme is a suite of 12 15-minute modules covering the core components of IFRS 16 for a range of stakeholders. The modules break down complex content, into easily accessible and digestible chunks for time-poor learners.
Key areas covered:
overview of new lease standard
lease measurement
presentation and disclosure.
The modules cover the following:
IFRS 16 Overview
Scope, exemptions and reliefs
Lease definitions – basic
Lease definition – advanced application
Initial measurement of the lease liability
Initial measurement of Right-of-Use asset
Subsequent measurement of the lease liability
Subsequent measurement of Right-of-Use asset
Lease modifications for lessees
Sub-leases and sale-and-leaseback
Lessor accounting
Presentation and disclosure.
Please note, if you are outside of the UK/Europe you may not be able to purchase this course. Please could you register your interest on the KPMG website (follow the link to 'book online').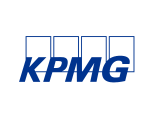 A leading provider of digital learning programmes.
Disclaimer: This course is available for ACCA members, you may need your ACCA membership number to complete your booking. This course and outline is provided by a third-party course provider. All course bookings are subject to the terms and conditions set by the course provider. Please see individual supplier pages for full terms and conditions. ACCA takes no liability for bookings made with third-party suppliers.
Prices

12 months' access
ACCA members use discount code

KPMG@100
100 GBP (excl VAT)
You will be redirected to an external website for booking.