Overview
Learn how and why hackers threaten the security of organisations and individuals, and how both can defend themselves against attack. The topics featured in the programme have different activities in which you put yourself in the role of an attacker or a defender. The programme features ten 5 minute modules, using real world examples, interactive scenarios and Collectible Cards.
The topics in this programme are:
How do you hack?
What are the main types of cyber attack?
What are the common tools hackers use?
How can hackers use social engineering?
How can organisations protect against cyber attacks?
How can organisations test their defences?
How can cyber attacks be detected?
How can organisations respond to a cyber attack?
Who are the cyber threat actors?
What motivates a hacker?
Please note, if you are outside of the UK/Europe you may not be able to purchase this course. Please could you register your interest on the KPMG website (follow the link to 'book online').
Key areas covered:
common tools and types of attack
threat factors
social engineering
responding to attacks/threats.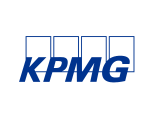 A leading provider of digital learning programmes.
Disclaimer: This course is available for ACCA members, you may need your ACCA membership number to complete your booking. This course and outline is provided by a third-party course provider. All course bookings are subject to the terms and conditions set by the course provider. Please see individual supplier pages for full terms and conditions. ACCA takes no liability for bookings made with third-party suppliers.
Prices

12 months' access
ACCA members use discount code

KPMG@100
100 GBP (exc VAT)
You will be redirected to an external website for booking.