Overview
In today's rapidly evolving business landscape, technology plays a central role in all aspects of business operations. It has never been more important to understand this often complex landscape, and confidently articulate the benefits and risks with your stakeholders, colleagues and clients, in order to influence the appropriate strategic thinking. KPMG's Tech Toolkit provides an overview of the variety and impact of current tools and technology, helping you to begin informed conversations with the right people.
New technologies such as artificial intelligence (AI), big data analytics, and Internet of Things are creating opportunities to explore exciting new markets, and existing products and services are being constantly disrupted and displaced. In this rapidly evolving business landscape, the focus on the customer has never been more valuable.
The use of emotional engagement is central to the Tech Toolkit suite. The benefits and challenges of technology are explored from multiple perspectives in order to help individuals take stock of their own opinions, feelings and possible concerns in order to apply the appropriate critical thinking that relates to their individual situation.
What's included in the toolkit?
KPMG's Tech Toolkit suite will help you to recognise the benefits and impacts of implementing these technologies to ensure your business is digitally ready. They are engaging, easily digestible learning topics, using a broad range of learner interactions and media, which deliver a foundational level of knowledge and understanding across a range of the most critical technology-related subject areas.
The toolkit is made up of 23 short learning topics that are grouped into three key subject programmes:
Technology's impact on the business landscape: this module looks at where technology is used and how it supports the operating model.
Emerging technology: this module explores what emerging technologies are and how they are creating new market value and displacing existing products and services.
Introduction to data and analytics: from understanding big data, to effective management of data, processes and tools, this module highlights the value of data in business.
Please note, if you are outside of the UK/Europe you may not be able to purchase this course. Please could you register your interest on the KPMG website (follow the link to 'book online').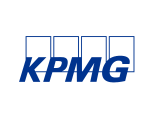 A leading provider of digital learning programmes.
Disclaimer: This course is available for ACCA members, you may need your ACCA membership number to complete your booking. This course and outline is provided by a third-party course provider. All course bookings are subject to the terms and conditions set by the course provider. Please see individual supplier pages for full terms and conditions. ACCA takes no liability for bookings made with third-party suppliers.
Prices

12 months' access 100 GBP (exc VAT)
when ACCA members use discount code KPMG@100

When purchasing please choose
'Tech Toolkit: Full Suite'
You will be redirected to an external website for booking.