In the concluding article in an 'all you ever wanted to know but were too afraid to ask' series, Jamie Renehan FCCA looks at how to ensure analytics delivers business value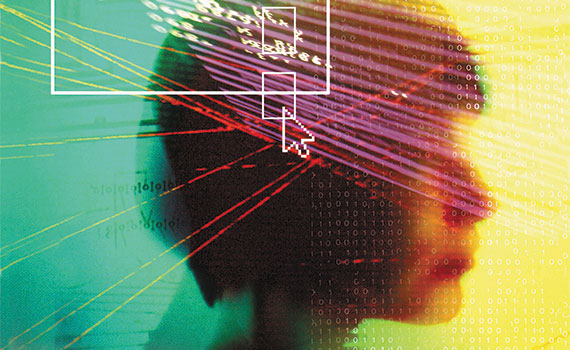 Studying this technical article and answering the related questions can count towards your verifiable CPD if you are following the unit route to CPD and the content is relevant to your learning and development needs. One hour of learning equates to one unit of CPD. We'd suggest that you use this as a guide when allocating yourself CPD units.
This article was first published in the June 2019 Ireland edition of Accounting and Business magazine.
As organisations strive to improve data literacy and build a strong foundation for self-service analytics, the demand for resources to solve business problems using statistical modelling and machine learning will increase. Managing this demand through a fair and transparent, value-based prioritisation process will help direct analytics talent towards identifying opportunities and solving problems that drive commercial outcomes.
Few organisations have been able so far to capture the business value they expected from their analytics investments. Too often companies get sidetracked by low-value, non-strategic projects – analytics activities launched without a clear view of what exactly the business wants to accomplish, resulting in analytics solutions that are not tied to business problems.
To realise measurable business value from investments in analytics infrastructure and data assets, there needs to be a clear understanding of the value and priority of activities. The assessment and measurement of value requires analytics leaders, translators and business partners to work together with business teams to determine the quantitative and qualitative benefits of proposed analytics initiatives.
The value assessment process requires a clear definition of the business problem or opportunity, and the associated metrics and strategic objectives, in addition to a logical connection to desired business outcomes that must be measurable. By identifying, prioritising and allocating resources to their highest-value projects, organisations ensure analytics activities are concentrated on areas that deliver the most value to the business.
Analytics in action
As organisations look to democratise data and embed analytics into business units, a new role is emerging to help leaders identify high-impact use cases for analytics and translate the business problems and opportunities for the technical teams who build their analytics solutions. American academic Thomas Davenport famously proclaimed back in 2012 that 'data scientist' is the 21st century's sexiest job, but it seems that 'analytics translator' is now set to become the key role to help organisations drive adoption of analytics by ensuring business units act on the insights generated from analytics solutions, capturing the value.
Analytics translators require deep domain knowledge of the business to help them identify opportunities and solve problems. To drive analytics adoption, they need to be strong communicators and influencers capable of generating enthusiasm among business stakeholders for analytics use cases that can drive positive outcomes and deliver value.
They also need to be proficient in advanced analytics techniques, with the necessary technical knowledge to work with data scientists, data engineers and data analysts in designing and developing solutions aligned to the business need. The role requires a unique combination of skills, and suitable candidates are in short supply.
The current shortage of analytics talent is a major concern for organisations looking to grow their analytics capabilities. The sourcing, development and retention of analytics specialists is seen as critical to satisfy the growing demand for analytics initiatives.
External sourcing can take the form of university partnerships, meetup events, hackathons and competitions as organisations market themselves as the ideal destination for top talent to build their analytics careers. Internal talent development initiatives such as skills gap analysis, soft skills development, technical training, datathons and the establishment of analytics academies and communities are all helping to connect and engage staff while fostering a culture of knowledge sharing and continuous learning. The engagement achieved through community initiatives is also boosting retention, helping employees to expand their internal network, encouraging cross-functional collaboration and breaking down organisational silos.
A key component in building an analytics-driven organisation is the investment in a robust and sustainable data infrastructure to support analytics initiatives at scale. As the volume of data generated continues to grow at an explosive rate, large organisations may need to expand their data management infrastructures by adding data lakes to realise the benefits of more advanced techniques such as artificial intelligence and machine learning.
A data lake is a scalable data store used for storing and processing vast amounts of data from disparate sources in real time. It is optimised for analytics workloads and typically used in conjunction with traditional enterprise data warehouses to support analytics projects.
It is important that an organisation's infrastructure investment is accompanied by viable analytics initiatives that are likely to generate a return on the investment in data assets.
Agile and adaptable
Many organisations are undergoing large-scale agile transformations by forming cross-functional, collaborative teams. These self-organising teams are capable of responding swiftly to rapidly changing opportunities and customer demands over a series of short, time-boxed periods called sprints.
Agile analytics is a development style that relies on frequent feedback from business stakeholders who provide direction and prioritisation based on tasks that deliver the most value to the business. Analytics teams embrace the agile mindset in developing solutions centred on rapid and continuous delivery of business value. This helps organisations to drive the adoption of analytics initiatives in business teams by focusing resources on projects that deliver the most commercial value.
Organisations will change over time as their analytics transformation evolves. Some companies start out with analytics resources scattered across the organisation in different business units in a decentralised environment and eventually move analytics into a centralised function, while others that start off centralised subsequently move to a hybrid hub and spoke model. Leading organisations must show agility in preparing for these changes as they move up the analytics maturity scale, designing their analytics ecosystem for adaptability to meet rapid changes in external market conditions and internal business demands.
The analytics-driven organisation revolves around a robust and scalable analytics infrastructure, with analytics talent working in cross-functional, collaborative agile teams capable of delivering business value on an early and continuous basis as part of an established prioritisation process.
Whatever the level of analytical maturity, the key element is developing analytics capabilities grounded in business value creation. A culture that encourages this commercial mindset, focused on delivering measurable value from analytics, will help embed analytics throughout the organisation.
Jamie Renehan FCCA leads Bank of Ireland's advanced analytics team.
"'Analytics translator' is set to become the key role in ensuring business units act on the insights generated from analytics solutions"