Business owners are increasingly asking their accountant for support in going digital. Alan Shaughnessy offers advice on how to get clients to maximise the benefits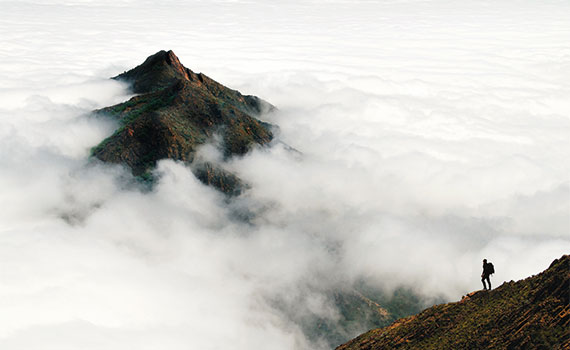 Studying this technical article and answering the related questions can count towards your verifiable CPD if you are following the unit route to CPD and the content is relevant to your learning and development needs. One hour of learning equates to one unit of CPD. We'd suggest that you use this as a guide when allocating yourself CPD units.
This article was first published in the June 2019 Ireland edition of Accounting and Business magazine.
Ireland has established itself as a global technology hub. In 2018, it moved up three places to sixth in the EU Digital Economy and Society Index, one place above the UK, and plays host to technology giants such as Apple and Facebook. And it's not just home to the major players – last year, 1,000 new tech companies launched in Dublin alone, including many in the agri-food and enterprise technology industries.
However, Ireland's thriving tech scene hasn't necessarily transcended across the wider corporate sphere. Research commissioned by Microsoft into 300 Irish organisations found 80% overestimate their digital readiness, with nearly half struggling to keep up with customers, and a quarter unsure which direction to take. The report indicates that many organisations lack the skills required for an evolving digital economy, and SMEs need to step up their staff training to make better use of the latest digital technology.
It's understandable that SME owners drag their heels when it comes to digital transformation – the process can be daunting and it's hard to know where to start. That's why many business owners will turn to their accountant as a trusted adviser for help. Accountants need to be ready to guide clients on how to best use technology to help manage their finances more efficiently.
If you're one of them, here's what you need to know.
Customers expect more from businesses. They want a website that's easy to use and optimised for mobile, one that offers multiple ways to pay and has an easy-to-reach customer service team. If businesses want to keep up with customer demands, they need to invest in the right technology.
In recent years, there has been an unprecedented change in the tech tools available to small businesses to help them work smarter, speed up processes and generally make life easier. Collaborative work management tools help teams work together, messaging platforms keep everyone connected and, of course, cloud-based accounting tools help businesses keep an eye on their finances and their cashflow in real time.
Yet, despite the obvious benefits available, a recent survey by Ricoh and Coleman Parkes suggests 61% of organisations in Ireland are not in a good position to take advantage of new digital technologies. PwC's Irish Family Business Report suggests that family-run businesses feel especially vulnerable to digital disruption – more so than their global counterparts (40% compared with 30%). But they are not prioritising it as a challenge to the same extent.
Digital transformation is the process of integrating technology into all areas of a business. It enables small business to run more efficiently and effectively – in fact, digitising admin tasks often lowers the cost of doing business and helps drive productivity.
In terms of business finances, using cloud software means that business owners and accountants can respond quickly to emerging problems or opportunities. As accountants, it means that you can give more strategic business advice throughout the year rather than looking over the accounts at the year-end, because it is more straightforward to view the latest data. It also means that businesses never have to lose sight of vital things like cashflow.
Where to begin
Starter questions for companies looking to incorporate more technology tend to focus on where to begin, what technology will help achieve their goals and generally what direction is best to take.
Other more specific concerns include how the cloud works, how information is protected, how data is accessed, and what costs are involved.
Naturally, the business owner will need to be the one who spearheads the strategy. But they shouldn't have to go it alone. Instead, the first thing to advise business owners to do is to get a team together and on board. If it's a family-run business, it's a good idea to get younger generations involved.
If the aims are finance-related, make sure you can offer guidance on the best accountancy tech tools that suit their business needs. This can normally be judged by asking what their company priorities are, what problems they're encountering and how the business operates at the moment.
The starting point of the digital transformation process will depend on the business priorities. But the main thing is to take one element of the business at a time. Time-consuming admin and financial tasks can be a good place to start. Error-prone spreadsheets filled out in a rush at the end of the day are common place, but can be easily avoided.
Cloud-based accounting software automates invoices, connects directly to the business bank account and provides real-time data and reports. Such technology will save your clients' time and money by providing a more consistent picture of their financial health. But as the accountant, you'll also benefit from more accurate insights into financial data, meaning that you can offer invaluable strategic advice to help your customers make better business decisions.
Paying dividends
Digital transformation offers exciting possibilities for small business owners and their accountants. Rather than number crunching, financial advisers and accountants are now in a better position to use digital information as a means to upsell more consultancy work and help clients make more informed business decisions. The role of the accountant is changing in a good way, thanks to the adoption of technology. If used correctly, it can pay dividends for both you and your clients.
Alan Shaughnessy is a partner at DFS & Co.
"The business owner will need to be the one who spearheads the strategy. But they shouldn't have to go it alone"