The public sector is showing that it can be just as innovative as the private sector in leveraging technology to streamline transaction processes and cut costs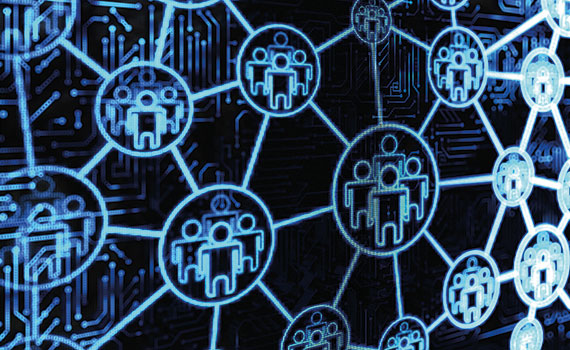 Studying this technical article and answering the related questions can count towards your verifiable CPD if you are following the unit route to CPD and the content is relevant to your learning and development needs. One hour of learning equates to one unit of CPD. We'd suggest that you use this as a guide when allocating yourself CPD units.
This article was first published in the June 2017 UK edition of Accounting and Business magazine.
Innovation now sits at the heart of how the public sector is redefining itself, focusing as it must on doing more for less. Fintech developments are central to this reinvention.
In a 2016 report, Mark Walport, chief scientific adviser to the government, suggested the public sector should take on board four new technologies:
machine learning/cognitive computing
digital currencies/blockchain
big data analytics
distributed systems.
The use of blockchain - a distributed ledger technology that makes use of shared records - is moving forward rapidly (see AB, April 2017, page 39). Blockchain not only provides an undeletable audit trail of transactions, it also offers faster transactions, greater efficiency, lower cost and the elimination of system weak points. It could revolutionise record-keeping in the public sector.
'Distributed ledger technology has the potential to transform the delivery of public and private services,' Walport explains. 'It could redefine the relationship between government and the citizen in terms of data sharing, transparency and trust, and make a leading contribution to the government's digital transformation plan.'
Darra Singh, EY's head of government and public sector, agrees: 'Blockchain is set to have a huge impact on the public sector. It can enable the delivery of a wide variety of services, such as collecting taxes, delivering benefits, issuing documents and recording properties in a more effective way.
'On a practical level, it can reduce operational costs by simplifying transaction processing and increasing its speed, as well as improving customer service and experience by reducing administrative burdens, and also prevent fraud - especially with regards to money laundering.
'The government has an important role to play in unlocking the potential of blockchain. It should act as an early adopter and also facilitate its adoption through creating regulatory frameworks, setting standards to ensure security and privacy, as well as building trust and compatibility with existing non-blockchain systems.'
Jerry Norton, vice president of financial services at CGI, a business process provider, adds: 'A number of people think there are a greater number of applications in other sectors, including the public sector, than in the financial services. It is an issue of maturity. In financial services we have been looking at this for three and a half years, so we understand where we can use it and where not, but in the public sector it is a lot less mature. We have only just embarked on it.
'Blockchain lends itself to applications that are widely distributed to different parties who may not belong to the same organisation. They are often not frequent transactions for one individual but a lot of transactions, and you have to prove that someone's got it.
'One example that CGI has been looking at in the US is healthcare and prescriptions. Paper prescriptions can be altered and there are payment processes around these where there can be fraudulent issues. A blockchain application means it can effectively digitise the document, create a hashtag for it, move it around electronically and prove through the blockchain that you have got it, that you haven't altered it, that you haven't used it twice and that you have paid for it. Another example that CGI is looking at in the UK is in the criminal justice system, where data is exchanged - you have to prove someone has got the data, that it has not been altered, and also ensure that it has not been destroyed.'
Disc (previously known as Govcoin) is using blockchain in a trial for volunteers who receive benefits from the Department for Work and Pensions (DWP). Participants can download an app that improves their capacity to manage their money by allocating it to 'virtual jam jars'. Disc says that if the project moves beyond the pilot phase, it could improve payments accuracy and reduce the cost of fraud and error. Critics fear the app will allow 'Big Brother' monitoring of claimants' spending patterns, but the DWP says that it cannot access the trial data. Work and pensions minister Lord Henley reported to parliament on the trial in March. He said: 'The initial independent assessment of the small-scale trial has been positive.'
Disc is also being used by Commonwealth countries to combat cross-border crime. Its app creates a secure messaging system to help law enforcement and prosecutors in the different countries to co-operate more effectively on criminal investigations by providing a secure and fast communication platform.
Many public services are essentially transactions of various types, which means that blockchain has massive potential for improving efficiency.
Paul Gosling, journalist
"A blockchain application can digitise a paper prescription and prove the patient has got it, hasn't altered or reused it, and has paid for it"