Multinationals are spearheading a revival of interest in zero-based budgeting as a robust method of cost control, but there are lessons for companies of all sizes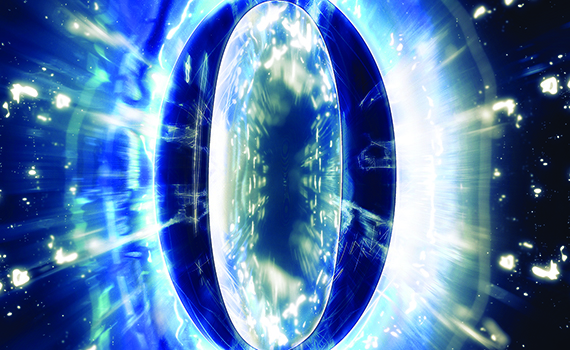 Studying this technical article and answering the related questions can count towards your verifiable CPD if you are following the unit route to CPD and the content is relevant to your learning and development needs. One hour of learning equates to one unit of CPD. We'd suggest that you use this as a guide when allocating yourself CPD units.
This article was first published in the July/August 2017 Ireland edition of Accounting and Business magazine.
Zero-based budgeting (ZBB), a technique popular in the 1970s, has been making a comeback recently, with companies such as Unilever and Diageo using it to generate capital for investment in growth.
Unlike traditional budgeting – which takes the previous year's income and costs as the starting point for each new annual budget – ZBB starts at zero, forcing managers to critically assess every activity and look for alternative ways to achieve the desired result.
'The benefits are that it allows you to identify and remove wasteful expenditure and obsolete operations,' explains Deirdre McDermott FCCA, audit director at OSK. 'However, the process can be labour and time intensive. So while ZBB can benefit certain areas of a business, it may not be appropriate for the whole organisation.'
The reason for the return to ZBB is its ability to reduce costs and generate cash, according to Karen O'Regan, managing director at Accenture Strategy. She says that the savings companies achieve 'can be very substantial as of the first year and durable over time. To be competitive in a digital world, companies must operate at a significantly lower cost, freeing up cash to fuel their growth. This is why we are seeing such a take-up of ZBB-type programmes.
'Our experience has shown us that the companies most successfully gaining from programmes such as ZBB are those that approach it as fuel for growth. You are enabling that growth by getting full cost visibility and clear accountability, and by embedding a culture change. These are the companies that come away with an increase in margins, revenue and share.'
In an investor presentation in April 2016, Unilever CFO Graeme Pitkethly said the company was targeting savings of €1bn in marketing and overheads by 2018 using ZBB. One year on, in April 2017, Pitkethly predicted that the ZBB savings would exceed initial expectations and reach €2bn by 2019. Citing examples of how this is being achieved, Pitkethly said that better visibility of where money is spent will allow Unilever to reduce the number of its creative agency relationships (3,000) by half and its reliance on external consultants by 40%.
Other changes include new policies for international assignments and changes in logistics. 'Applying ZBB principles to our logistics costs helps us extend our savings programme. We've identified savings of 15% in warehousing costs, 10% in transport costs and 10% in the cost of repacking our products for promotion,' Pitkethly said.
Diageo, whose brands include Guinness, Smirnoff and Johnnie Walker, has also adopted ZBB and is implementing changes that are linked to personal leadership and accountability.
'We have specific KPIs to track our progress, which are built into our performance management systems. And we expect our people to be externally focused so they are on top of how best practices are changing in their function or market, and to be looking constantly for opportunities to raise our game and be out in front of peers and the competition,' the drinks company's CFO Kathryn Mikells said recently.
According to Mikells, the adoption of ZBB will result in a reduction of more than 30% in Diageo's travel and entertainment costs by fiscal year 2019. Diageo used ZBB to scrutinise the number of trips and cost per trip, and found that savings could be achieved by replacing 'in-person' internal meetings with videoconferencing, FaceTime and WhatsApp.
Spending on external consultants is another area where Unilever and Diageo use ZBB to generate savings. According to Pitkethly, Unilever is targeting a 40% reduction in its reliance on external consultants by making better use of in-house capabilities and improved procurement processes. Mikells said Diageo plans to deliver savings of 33% through zero-based budgeting and new policies including mandatory competitive tenders.
Plus and minus
Successful implementation of ZBB relies on good management information, including customer and external data, which allows managers to obtain better visibility of anticipated future costs.
Unilever's Digital 2 programme, which delivers customer-centric data from multichannel media 'with a mobile-first approach', is one of three components that enables faster financial returns. The other two are net revenue management and ZBB.
Diageo's 'catalyst' tool, which it uses to analyse internal and external data, has improved allocation of the organisation's advertising and promotional spend. The company is now accelerating its roll-out of the tool.
Mikells says: 'The strategic module has been implemented across most markets, covering 80% of our advertising and promotion spend, and it is playing an important role in our annual planning process, providing insight to inform decisions around the allocation of advertising and promotion towards higher-performing and more strategic campaigns.'
However, ZBB also has potential disadvantages. The main one is the amount of labour and time required to stay abreast of the significant level of detail involved, which has to be overseen by someone.
Some organisations may not have the skills to create accurate zero-based budgets. Others, as Deloitte pointed out in a 2015 report, may risk reputational damage if customer service deteriorates because of ZBB-driven cuts.
A Deloitte survey of cost improvement trends in the Fortune 1000 published in April 2016 found that only 16% of the companies surveyed had used ZBB in the previous 24 months, and only 7% planned to use it in the next 24 months.
'Also, 65% of the companies that used ZBB failed to meet their cost reduction targets, a number almost 10% higher than the 57% failure rate for companies that did not use ZBB,' the report pointed out – although it is worth highlighting that companies using ZBB tend to have more aggressive targets. The main barrier encountered by companies using ZBB was a weak business case.
The experiences of Unilever and Diageo, however, suggest that where zero-based budgeting is aligned to a company's overall strategy, its adoption can be an effective tactic.
Daisy Downes journalist