Frequently asked questions (FAQs)
Find answers to common questions around moving to lifetime membership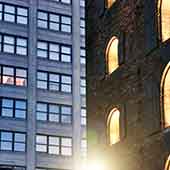 Fees
Transfer to the retired register requires the payment of one final commutation fee. Thereafter, no further subscription fees need to be paid for life. The commutation fee is separate from the annual subscription: a previously paid annual subscription cannot be used as the commutation fee.
Between 1 January and 31 March, you can pay one final commutation fee. This is the same price as the annual subscription for that year.
If you were to apply for retirement between 1 April and 31 December, you would be required to pay the above commutation fee, in addition to the annual subscription for that year.
Visit our fees and charges pages for details of current rates
Returning to work
Please let us know if you return to work, whether full-time or part-time, once you're on the retired list. This might mean returning to the active list.
Honorary work (unpaid)
A member on the retired list may undertake honorary work without holding an ACCA practising certificate (or registering with ACCA as being in public practice) where all of the following conditions are satisfied:
(a) no fee or other benefit is receivable in consideration for the work performed; and
(b) the gross income of the entity for the year prior to the year in question does not exceed £250,000; and
(c) the member does not hold themselves out, or allow themselves to be held out, as being in public practice.
Examples of honorary work include providing accountancy services to assist:
friends or family
a small charitable, community, religious, sporting or similar non-profit making entity
members of the public via an organisation such as a voluntary advice bureau.
Members must not charge a fee or receive any other benefit in consideration for honorary work they undertake. However, they may recover reasonable costs and expenses in respect of the work performed.
Working in excess of limits
If you want to carry out work that exceeds the income/turnover limits mentioned above, please apply to the Council's Admissions and Licensing Committee. A waiver is unlikely to be granted unless not doing so would cause considerable inconvenience to the charity, body or individual you're doing the work for.
Your question not listed?
If you would like information that is not listed within this section of our website, please contact your local ACCA office for further assistance.
Contact your local ACCA office