Ifeanyi Callistus Okonkwo
Ifeanyi Callistus Okonkwo is an independent consultant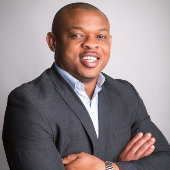 How did you come to be in Internal Audit?
Though I have so far enjoyed my present career, yet I mostly find it difficult to explain how I got to my present career. Sounds awkward but true. Starting off a thriving semi-professional footballer, I had not for once imagined I would become a professional accountant until it happened. Persistent injury forced me out of active professional sports and into professional accounting studies.
I worked in several finance roles working mainly in practice, legal and financial services sectors but never envisioned I would ever become an internal auditor. I missed out on a senior financial reporting role which I had interviewed for only to be called in by the same employer and offered an internal audit opportunity instead. Though it was a completely bizarre situation, it has so far turned out to become the most desired career path for me.
What do you enjoy about the role or what do you enjoy about being an internal auditor?
The wealth of knowledge and experience I have built up from the various aspects of the role may not have been possible outside of this career path. Reviewing internal control systems and processes, risk management frameworks, identifying internal control process weaknesses and providing recommendations for improvement etc. are some of the attributes of the role that keeps me interested and motivated.
The best part for me is the opportunity to liaise with individuals across different levels within the organisation from senior management to junior staff members. The role not only presents the right kind of daily challenge, I get a huge sense of achievement from providing crucial support to senior management in achieving overall organisational objectives.