Warren Lea
Warren Lea is a senior internal audit manager at Halfords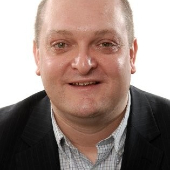 How did you come to be in Internal Audit?
From my humble beginnings in local government, I spent time working in a variety of different departments in finance, including internal audit. I got exposure to a variety of different audits, including financial, operational, IT and Value-for-Money studies. Today, I have continued to work in Internal Audit/Internal controls, in many different types of organisation, because the skills you learn transfer so well to anywhere you go.
What do you enjoy about being an internal auditor?
I am very passionate about Internal Audit as I believe it is a great career opportunity for anyone. You will gain a breath of experience on understanding how an organisation works. You will be able to problem solve, bring your ideas, and showcase your time management, listening, interviewing, and writing skills.
You also get a great opportunity to work with all levels of management, within one organisation, and improve their processes and controls. You are rewarded every day, because you realise how Internal Audit adds value to an organisation by helping to mitigate risks, build better processes, make them more efficient and deliver the organisation's strategic goals.