Global economic confidence slips, but little evidence to suggest a downturn is imminent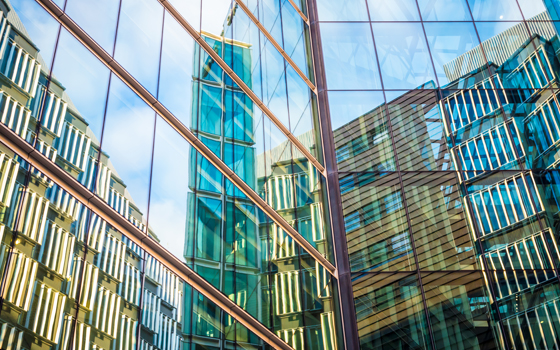 The latest ACCA IMA Global Economic Conditions Survey (GECS) suggests that confidence has declined again, but there is no indication that a downturn is imminent. Indeed, global confidence remains higher than a year ago, and only slightly below its long-term average.
A good cross-check on the economic outlook is provided by our two GECS 'fear' indices, which reflect respondents' concerns that customers and/or suppliers may go out of business. Fears about customers ticked up slightly, but the index on suppliers declined to its lowest level since 2019. Neither series looks alarming by historical standards.
Economic risks
The risks to the global economy remain heavily stacked to the downside though. These risks include the lagged impact of past monetary tightening, soaring government bond yields, rising oil prices, the Chinese economy, and geopolitics. Accountants should advise their firms or clients to plan accordingly.
There were some interesting changes in confidence regionally in the latest quarter. Confidence fell sharply in North America. This comes after four quarters of consecutive improvement.
While the fall in the US of nine points was not quite as marked, the Federal Reserve's aggressive policy tightening clearly appears to be having an impact.
In contrast, confidence rose modestly in Asia-Pacific, perhaps reflecting tentative signs that policy easing is leading to some improvement in the Chinese economy.
Meanwhile, sentiment registered another solid increase in Africa.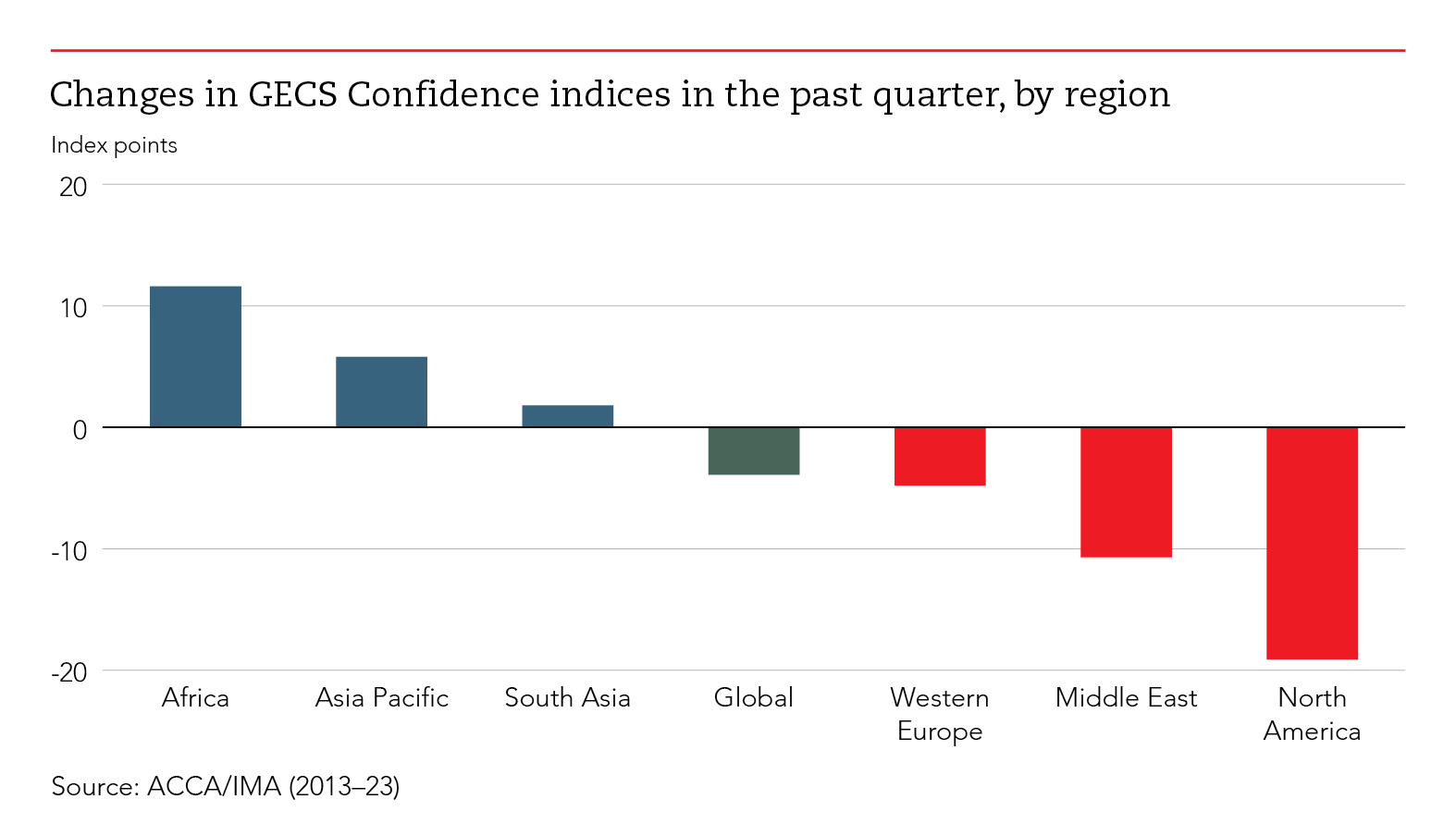 Now over 10 years old, GECS – carried out jointly by ACCA and the Institute of Management Accountants (IMA) – remains the world's largest regular survey of accountants, both in terms of the number of respondents and the range of economic variables monitored.
GECS provides global and regional analysis of:
North America
Western Europe
Africa
Asia-Pacific
Middle East
South Asia.
Read the full report here.
"Overall, the GECS survey remains consistent with some further loss in global economic momentum, although it does not suggest that a downturn is imminent"

Jonathan Ashworth, ACCA