Economic confidence fell again in the third quarter and is now at its lowest level since the first quarter of 2016.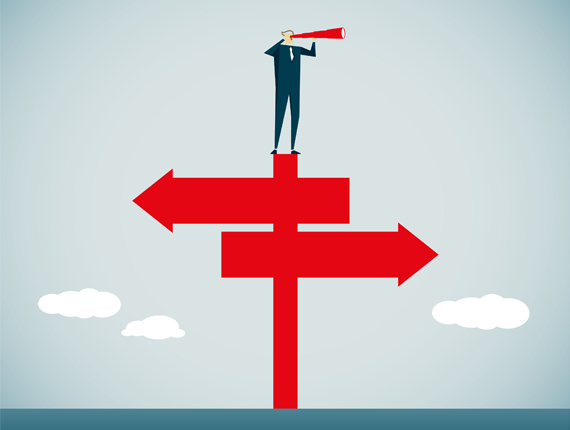 Although the world economy is performing well at the moment, growth is likely to slow over the coming quarters – due mainly to mounting headwinds in China and the US.
The biggest concern globally in Q3 was rising costs. To a large extent the concern about costs is due to rising commodity prices, especially for oil. This has pushed headline inflation rates up in many countries. But measures of core inflation that exclude food and energy – and are a better guide to underlying inflationary pressures – are generally much lower.
Highlights of the global economic conditions
South Asia was the most confident part of the global economy
In North America the economic confidence has fallen sharply this quarter
The Middle East and Asia Pacific were the least confident regions
Sharp drop for North America
Confidence in both Canada and the US has dropped sharply, and is now at multi-quarter lows. The US is now at its lowest level since the first quarter of 2016, although the orders index is holding up much better and is consistent with a modest slowdown in US GDP growth.
The trade war with China will cause some disruption for US companies operating there; the macroeconomic impact is likely to be modest – as long as it does not escalate dramatically.
UK continue to struggle
Economic confidence fell again in the UK and uncertainty over the Brexit negotiations is likely to be weighing on sentiment.
However, with inflation set to fall back over the coming months as the effects of the recent fall in sterling drop out of the annual comparison, consumer purchasing power should start to recover.
South Asia held up by India's remaining confidence
In South Asia, confidence fell in Q3 for the fourth consecutive quarter. It rose in Pakistan, but remains much lower than in India, where confidence remains buoyant, reflecting a strong economy that is benefiting from a fiscal boost ahead of next year's elections. Strong consumption, higher interest rates and rising inflationary pressures, however, are likely to start dragging on growth prospects soon.
China and Asia Pacific – mounting worries about US and China trade war
This decline in confidence in Asia Pacific reflects three main factors. First, mounting worries about a trade war between the US and China that would hit not only demand for China's exports, but also exports from locations such as Taiwan and Malaysia.
Second, the worsening prospects for global growth. The likes of Hong Kong, Singapore and Thailand are among the most open countries in the world, and they will suffer as the global economy starts to cool.
Third, rising interest rates. Indonesia and the Philippines have raised borrowing costs aggressively over the past few months to combat rising inflation and support their currencies.
ACCA author, Michael Taylor
The global financial crisis, 10 years on
The collapse of Lehman Brothers, marked the start of the deepest global downturn since the great depression of the 1930s, but the risk of something similar occurring in the near future appears quite low:

• There has been a sharp reduction in the amount of risky lending

• Regulations that require banks to hold more capital have made banking sectors across the developed world much safer

• While there are worries about highly overvalued property prices in some countries, these concerns are mostly focused on relatively small economies such as Hong Kong and Australia