Supporting the global profession
A global guide for professionalisation in public sector finance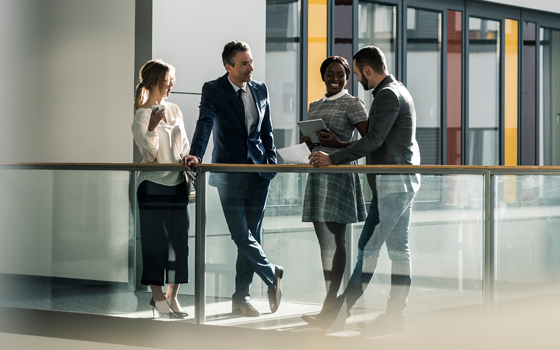 A global guide for professionalisation in public sector finance, produced jointly by ACCA and IFAC, provides a global definition of professionalisation in public finance, as well as articulates the benefits of professionalisation for the government, the economy and individual finance professionals.
At its core, professionalisation is achieved by increasing the number and capacity of skilled finance staff.
At an advanced level, professionalisation involves the following:
A consideration for the learning and development needs of public finance staff and the career paths available within the public sector.
Chief finance officer roles that provide accountability for departments and agencies.
A finance leadership team collaborating through a government-wide strategy to increase the effectiveness of financial management, maintain control over government spending, revenues and borrowing, and achieve long-term sustainable economic growth.

Effective professionalisation is imperative as governments across the world undertake a drive to implement public financial management (PFM) reforms in the public sector.

Key enablers of professionalisation
These financial reforms follow an earlier – and ongoing – push to move from cash-based to accruals-based accounting. However, all of these attempted reforms rarely address a key issue – the need to have the right people, skills and knowledge, as well as structures, systems and processes in place.

ACCA and IFAC contend that a key step in having the right people is to professionalise public sector finance functions, and build their financial capacity and capabilities as part of the wider PFM improvements.

This concise guide was launched in November 2022 at the World Congress of Accountants in Mumbai by ACCA president Joseph Owolabi.

Key enablers in the journey to achieving professionalisation are examined – including setting out the global bodies who could advocate for this professionalisation.
The guide sets out the journey to professionalisation, which begins with the necessary political will, and then requires effective structures, adoption and implementation of complex policies, and finally continuous development and improvement.

Alex Metcalfe, author of the report and ACCA's head of public sector, says: 'Political leadership and commitment for professionalisation is the most important factor for sustaining PFM reforms over time.'

A key part of professionalisation is integrity. Charles Kichere, controller and auditor general, Tanzania, says in the guide: 'Above all, professional accountants must have integrity, and they must work with the public interest in mind.
'Audit bridges the gap between government and citizens – external scrutiny is important to build public trust and confidence in the use of public money.'

Supporting the global profession
"Political leadership and commitment to professionalisation is the most important factor for sustaining PFM reforms over time"

Alex Metcalfe, head of public sector, ACCA
The following case studies have been highlighted within the report
1. Tanzania – setting out the role of education in general, and the importance of the comptroller and auditor general role as an advocate for the country's parliament.

2. UK – creating a finance leadership team and setting a cross-function strategy.

3. Philippines – developing a PFM competency model for finance professionals.

4. Pakistan – running a programme to improve PFM capability, including identifying gaps and then creating a digital educational programme based on the results of this analysis.

5. Wales – establishing a finance academy in the health service to ensure continuous learning and improvement.