Global Talent Trends 2023: Public Sector
Key findings for the public sector are highlighted in this Global Talent Trends 2023 report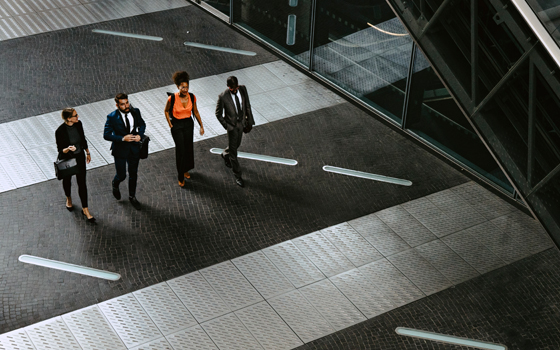 The results from ACCA's inaugural annual talent trends survey enables ACCA members and students working in the public sector to set out the workplace issues and concerns that matter most to them.

This unique look at global public sector talent trends sends important messages to public sector employers as they seek to retain and attract finance professionals to careers in the sector.

At the same time the guide draws attention to the benefits of a career in finance and accountancy in the public sector.

Overall the survey attracted 8,405 responses from 148 countries; of those, 587 responses were from people working in finance roles in the public sector, with four out of five of those being ACCA members or students.

This was a global response: 35% from the Middle East, 34% from Africa, 22% from Europe and 9% from Americas and Caribbean, and 1% from elsewhere.
Public sector responses
Career advantages
As well as the key findings, the Global Talent Trends 2023: Public Sector report sets out the advantages of a finance career in the public sector:

Diversity of roles.
Working for the public good.
Balancing the interests of a wide range of stakeholders and contributing to addressing sustainability and climate change issues.
Working in a dynamic environment.
Being able to work for diverse organisations.
Building trust and accountability.

In line with the overall Global Talent Trends 2023 survey responses, the findings for the public sector show a sector in transition, facing many short-term challenges as well as big long-term questions, all set against the backdrop of societies still recovering from Covid and dealing with a challenging economic outlook.
Case studies
The report provides case studies of ACCA members working in the public sector, as well as pointing to ACCA resources to support careers and policy work for this important sector.
This report should be used by:

Individual accountants working in the public sector to decide where they want to pursue long-term career goals.
Public sector employers as they look to set out their talent management and employee support strategies, and resource requirements.
Those with responsibility for shaping and developing the public sector across the globe as it works to offer the services and responses society requires.
"The findings also have important implications for public sector employers, as they seek to retain and attract finance professionals to careers in the sector"

Mark Johnson, senior subject manager, public sector, ACCA
Seven key talent trends
ACCA's research highlighted seven key talent trends for the public sector:
1. Inflation is fueling wage pressure: the impact of rising prices on salaries is more of a concern for public sector employees than for any other sector. 

2. Hybrid work is a work in progress: a significantly lower proportion of public sector employees have adopted hybrid and remote working practices compared to the private sector. 71% of public sector financial professionals are fully office-based compared to 57% in all sectors.  

3. Addressing burnout has to be a priority: just over half of public sector financial professionals (52%) believe their employers do not consider employee mental health to be a priority. 

4. Mobility is driving a possible talent crunch: public sector respondents indicated a similar level of mobility to the average of all sectors. However, among those planning to move roles, 4 in 10 public sector finance professionals expect to move internally in the next two years, while 5 in 10 are predicting an external move. 

5. Technology is empowering but training is key: 88% of those in the public sector want more technology training as they recognise the power technology has in supporting finance professionals to add more value. But 40% fear technology will replace all or part of their role.  

6. Inclusivity is strong but perceptions about social mobility are more troubling: 61% of public sector financial professionals think their organisation is inclusive (compared to 68% of all sectors), while 49% in all sectors have the perception that a lower socio-economic background is a barrier to progress.  

7. In turbulent times accountancy provides career security: public sector financial professionals see the key benefits to a career in this sector as the opportunity to gain a professional qualification (38%), having a job with purpose (27%) and the ability to make an impact (23%) – scores which outstripped all sectors at 33%, 23% and 17%, respectively.