Regulators in ASEAN countries are working with the Big Four firms to tackle the root causes of 'unacceptably high' numbers of audit inspection findings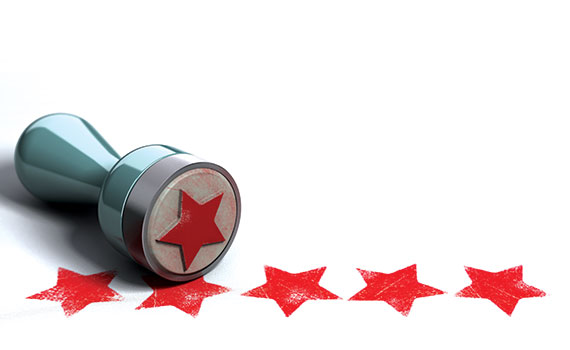 Studying this technical article and answering the related questions can count towards your verifiable CPD if you are following the unit route to CPD and the content is relevant to your learning and development needs. One hour of learning equates to one unit of CPD. We'd suggest that you use this as a guide when allocating yourself CPD units.
This article was first published in the June 2017 China edition of Accounting and Business magazine.
Audit regulators in Malaysia, Indonesia, Singapore and Thailand hope to improve audit quality in the region by working with the Big Four audit firms to reduce the number of listed company audits with inspection findings by 25%.
According to a statement by the ASEAN Audit Regulators Group (AARG) in February 2017, both the group and the Big Four accounting firms in the region have agreed on this goal.
The AARG will ramp up its engagement with the leadership of Deloitte, EY, KPMG and PwC to address the root causes of recurring inspection findings. Progress will be monitored and measured at a national level by the respective AARG members on an ongoing basis.
'By setting a quantifiable milestone, audit regulators and audit firms in the region have demonstrated their commitment to work together to raise audit quality in the region,' said Kenneth Yap, former chief executive of Singapore's Accounting and Corporate Regulatory Authority (ACRA) in the statement. 'This bodes well for investor confidence in ASEAN.'
Dato' Gumuri Hussain, executive chairman of Malaysia's Audit Oversight Board (AOB), noted in the statement that the effort would instil a sustainable culture of audit quality across audit firms in the region which would result in 'enhancing confidence in the capital market, in the quality and reliability of audited financial statements'.
The AARG is made up of Malaysia's AOB, Indonesia's Finance Professions Supervisory Center, Singapore's ACRA and Thailand's Securities and Exchange Commission.
Sim Hwee Cher, assurance leader at PwC Singapore, said the firm supported the initiative to raise audit quality in the region. 'Auditors play a significant role in upholding the reliability of financial statements and investor confidence in the capital markets,' he said.
'As a leading public accounting firm, our purpose is founded in our heritage of creating trust in the capital markets and we are committed to work together with the regulators to build a sustainable culture of quality audits in the region.'
The initiative by the AARG to reduce audit inspection findings complements a similar initiative by the International Forum of Independent Audit Regulators (IFIAR) to achieve a targeted reduction in audit inspection findings globally, so as to address persistent deficiencies in listed public interest entity (PIE) audits.
'We are pleased that our members who are active in the ASEAN region are taking forward IFIAR's initiative to achieve our measurable target to improve audit quality,' said Carl Renner, executive director, IFIAR.
In 2015, IFIAR's Global Audit Quality Working Group (GAQWG) set a goal for the six largest network firms to reduce the number of deficient audits (those with at least one finding) reported by members of this working group in IFIAR's annual survey by at least a quarter by 2019.
'This goal is a meaningful, longer term progress indicator of audit quality globally,' he said. 'IFIAR supports this objective by encouraging root cause analysis along with intensive quality monitoring and increased dialogue with the audit firm leadership.'
In March this year, IFIAR noted that its 2016 Inspection Findings Survey showed a general decline in inspection finding rates; however, the high rates of findings continued to be of concern. 'In the critical area of firm-wide quality control, too many audit firms continue to have high rates of inspection findings, including in the areas of engagement performance (49%), independence and ethical requirements (40%), human resources (31%) and monitoring (28%),' noted the IFIAR statement.
Some 34 IFIAR members reported findings from their inspections of 855 audits of listed PIEs at 121 audit firms; 12 members reported findings from their inspections of 35 audits of systemically important financial institutions (SIFIs). Some improvements were noted but IFIAR said it remained concerned about the frequency and total number of findings year over year. 'An unacceptably high 42% of listed PIE audits and 49% of SIFI audits inspected had at least one finding,' it said.
The inspection themes with the highest numbers of findings in individual audit engagements were largely consistent with IFIAR's survey the previous year. For audits of listed PIEs, these themes were accounting estimates, including fair value measurement (32%), internal control testing (18%) and revenue recognition (13%). A new theme was added to the 2016 survey, namely, audit sampling (17%). For SIFI audits, internal control testing was a recurring theme, the statement said.
On a related note, the AARG will work with the World Bank to strengthen audit oversight practices in ASEAN. Jarett Decker, head of the World Bank's Centre for Financial Reporting Reform (CCFR), said that the World Bank would offer additional resources and technical perspectives to support the AARG.
The collaboration began with an AARG workshop in February and will last about four years, he said.
'We believe that improved financial transparency will help achieve the bank's twin goals of ending poverty and promoting shared prosperity,' he added.
'Over time, financial transparency enables wider access to investment and credit; fosters financial discipline in enterprises; reduces the risk of financial instability; and ultimately plays an important role in creating an environment of economic dynamism, expanding opportunity, and growth.'
He said the CFRR would also help organise separate workshops for authorities from ASEAN countries that are not yet members of AARG, to assist in knowledge sharing and help advance the cause of continuous improvement of audit regulation in the region, in collaboration with regional experts.
Jimmy Yap, journalist