Accountants are being urged to look beyond traditional Excel spreadsheets and assess how specialist CRM software can help to increase sales and improve client service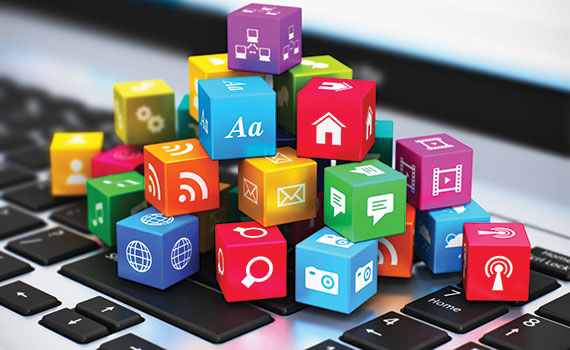 Studying this technical article and answering the related questions can count towards your verifiable CPD if you are following the unit route to CPD and the content is relevant to your learning and development needs. One hour of learning equates to one unit of CPD. We'd suggest that you use this as a guide when allocating yourself CPD units.
This article was first published in the November/December 2017 Ireland edition of Accounting and Business magazine.
Accounting firms have been slower to embrace the concept of customer relationship management (CRM) than other businesses. Instead, many firms continue to rely on Excel lists for their business development and event management activities, potentially missing out on opportunities to maximise revenue by proactively managing leads and selling additional services to clients.
'The problem with using Excel to manage client relationships is that data might be held in multiple spreadsheets and is often inaccurate. When you don't have a single, accurate view of your firm's interactions with a client, it is much more difficult to identify and respond to client needs,' says accountant Warren Singh, founder of Sandpiper Technology, which specialises in implementing Salesforce and helping businesses get the most from the system.
'Traditionally, accounting firms put a lot of resources into managing projects and monitoring time, efficiency and engagement margins. Today, this administrative work can be automated. An advantage of CRM is that as well as helping the business to strengthen its relationships with customers, it also allows team members to communicate and interact more efficiently with each other,' Singh says.
'One area where firms see the benefits is bid management. Information from the CRM application can identify wasted effort, and highlight opportunities to tailor and target services to particular clients at an appropriate time, as well as identify cross-selling opportunities, potential new clients and even potential conflicts of interest. Apps can extend the functionality of CRM. A great example of this is the Kimble app, which manages engagement resources, utilisation and margin,' he says.
Online retailers like Amazon are adept at capturing data from customer transactions and interactions, and using it to generate sales by providing personalised recommendations across the purchasing process from product discovery to checkout. Similarly, airlines take advantage of their digital platforms to obtain customer email addresses when a flight is purchased and use this data to offer relevant post-purchase add-ons, such as upgrades, car rental or accommodation at the appropriate time, a week before departure, a day before departure, or even when the customer is on the way to the airport.
Client connections
One reason why accounting firms have been slow to adopt CRM is that up to now most new business came from client referrals.
'Firms will tell you that they encourage referrals, but it's not real unless there is a metric associated with it,' says Mary Cloonan of Marketing Clever.
'They measure work in progress, fees and debtors, but often neglect their pipeline of prospects. CRM can help, but it is not always popular because it shows up the individuals who are actively seeking opportunities outside their existing clients and those who are not,' adds Cloonan. 'However, when it is properly implemented and led from the top with partners setting an example and motivating their teams, CRM can be a powerful tool with the capacity to capture and analyse valuable data, leading to opportunities that might otherwise be lost by a firm.'
At the most basic level, firms need a mechanism for gathering the contact details of prospects that they can use for email communications and events, says Cloonan. 'A lot of firms still use Excel lists for this, but the more that they focus on specific sectors, the more important it becomes to be able to capture data from a broad range of sources to identify and target specific categories of clients and potential clients. Digital news feeds, alerts and social media data, for example, are areas that ambitious firms are beginning to utilise for business development. You also have to be able to measure the effectiveness and impact of this activity because of the investment that goes into marketing collateral, surveys, events, memberships and so on,' she says.
Interest in CRM solutions has increased since the economy began to recover, say providers. 'One reason for the increasing interest among professional services firms is that they are looking to upgrade their processes to remain competitive,' says Gary Cullen of Provident CRM, SugarCRM's EMEA partner of the year for 2017.
'The ability to engage with customers on multiple platforms and channels is becoming a key feature of the customer experience. Most of the professional services businesses Provident speaks to use CRM to manage client relationships,' adds Cullen. 'The value is in knowing the customer in detail across all departments because, in larger firms, there may be departments that do not collaborate with each other. Finance departments are often a key source of data that can be used to identify trends and develop industry-specific services for clients.'
Phil Ryan of Ergo Solutions, a Microsoft Dynamics partner in Ireland, is also seeing that CRM is a higher priority for professional services firms at present. He believes this is a response to client demands for more seamless and timely interaction. 'Most IT investments by professional services firms have been around client and billing systems, which tend to leave a blind spot in customer retention and customer acquisition activities. Transactional engagement with clients is fine if that is what your business model is built for, but more often than not keeping clients up to date on market, compliance, competitor or sector information that is relevant and timely is key,' says Ryan.
'Digital technologies have improved our ability to collect, analyse and interpret data, which is critical for customer experience and business planning. As well as internal databases, potential data sources include web, email and social media,' Cullen says.
Privacy concerns
However, there are privacy and data protection issues to keep in mind, he adds, particularly in light of the new General Data Protection Regulation (GDPR). 'Data residency is a big issue for firms using cloud services, although most vendors now offer EU-based hosting. As data controllers, accounting firms need to ensure their data protection processes and policies are up to date, that they have taken reasonable steps to protect the security of their clients' data and their hosting partners and data processors are GDPR-compliant.'
Mobile is another consideration, says Singh: 'A lot of client interaction takes place out of the office, so mobile is very important. If you don't have mobile access, the chances are that important information won't make it into your system in a timely fashion and might not make it into the system at all.'
Asked what firms should consider when thinking about introducing CRM, Ryan says: 'The hard choice is the platform-versus-product dilemma.' Sector-specific add-ons are sometimes required, together with tailoring to ensure a good fit for the business.
'This last-mile engagement is sometimes a difficult pill for businesses to swallow when they have already paid the licence fee,' Ryan adds.
For Ian Thompson, a senior manager of Star plc, partner adoption is 'the killer thing… Without it no system succeeds, irrespective of how good the software may be.' Star is about to launch an opportunity tracking module designed to encourage greater adoption at partner level. It looks like Excel.
'Partner adoption is often low because they are not inclined to share information, or can't be bothered to key it in, or are not IT savvy enough,' says Thompson, 'although these days the last point is increasingly less true.'
Cloonan says the question partners need to ask themselves is: will I use this? 'At the end of the day, people make time for what is a priority,' she says.
'Businesses sometimes underestimate the effort required to successfully implement and benefit from a CRM solution,' adds Singh. 'It's never a case of "build it and they will come". CRM implementation needs a high-level sponsor and ongoing governance to drive use of the system. Training is one part, but it's overall effective governance that will be key.'
Daisy Downes, journalist
"Firms need a mechanism for gathering the contact details of prospects that they can use for email communications and events"