In the latest in our series of 'all you needed to know but were too afraid to ask', we look at what data analytics really is and how it can help your business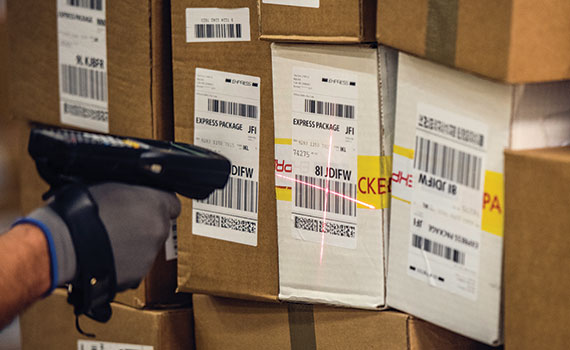 Studying this technical article and answering the related questions can count towards your verifiable CPD if you are following the unit route to CPD and the content is relevant to your learning and development needs. One hour of learning equates to one unit of CPD. We'd suggest that you use this as a guide when allocating yourself CPD units.
This article was first published in the November/December 2017 UK edition of Accounting and Business magazine.
Hands up if your business has too little data? Almost all businesses have the opposite problem. Most organisations now produce more data than they can track or make sense of.
The figures are mind-boggling. According to IBM, we create 2.5 quintillion bytes of data each day. Ninety-per cent of data in the world now has been created in the last two years. And with the growth of new sensors and devices linked to the internet (the Internet of Things), this will almost certainly accelerate.
Much of the data is unstructured (emails, messaging apps such as WhatsApp, Twitter, electronic documents, photos and audio files) and therefore harder to collect and organise.
It's no surprise then that the market for data analytics technology is growing faster than the overall IT market. Companies want technology that can help them make better decisions and understand the vast amount of data they are churning out.
What is business and data analytics (BDA) and how are how are businesses using it to work smarter and grow?
BDA is technology that enables organisations to analyse large amounts of data. Analytics software can help businesses spot trends in their industry and the economy, understand customers, make complex subjects easier to understand through interactive graphics (visualisation) - and work out how their business would cope in different scenarios (modelling).
'Data analytics in its simplest form is an ability to try and look at the data and identify trends, which would help turn it into useful information so that the business can take some actions and make some decisions against it,' says Srini Raghunathan, senior manager in the finance consulting team at accounting firm Deloitte. Analytics is about 'having more data than you've ever had and understanding what it's telling you', he says.
Data analytics technology is often run in the cloud - where computing power can be cheaper and easier to adjust up or down and access remotely via a tablet, smartphone or other device. But why do companies need to buy new software to analyse data and not just use the software they already have, such as enterprise resource planning (ERP) or financial software?
Suppliers and experts claim that data analytics can analyse data faster than ERP and other business software, as well as being better at making predictions.
'The scope of data that companies are looking at is changing,' Raghunathan says. They're no longer just collecting and analysing internal data (information on customers, stock levels, factories' output); they're also analysing data from outside their business - for example, the consumer price index and public consumption; or trends in exchange rates and debt.
Need for speed
Also, companies want their finance staff to analyse data faster. Previously, businesses had the luxury of being able to wait until the end of the reporting period when the books were closed to understand how they had done - how various product segments were performing and what sales figures looked like. Now, companies can use analytics and cloud computing to analyse daily or even hourly sales, profit margins, spending and other performance measures.
Management accounts and other finance staff are using analytics in two main ways: to automate data analysis that used to be done by humans, and to provide more strategic business advice (for example, the pros and cons of mergers and acquisitions, researching new products or markets, etc).
Companies are also using analytics to improve planning, budgeting and forecasting. The technology can analyse five or 10 years of a company's accounts and work out what factors (global economic changes, unforeseen events or a dispute with a supplier) could cause it to bust its budget.
So is the software effective? Some suppliers are vague about whether their software is proven to create a return on investment, while others say early evidence is promising. For example, the CFO of a company that makes logistics software used data analytics software from Peak to categorise customers by how profitable to the company they were and the cost of acquiring them, and to look at how to get more profitable customers. In three months, the company got a return on investment of nearly 300%, claims Peak.
This return included a 5% increase in monthly sales (expected to rise to 15% by the end of the year), a cut in marketing costs, a reduction in customer churn and an increase in profit per customer. The CFO has also been able to measure the performance of the company's marketing.
Another logistics company (based in the UK, with about 4,500 employees and over 30,000 customers) used analytics to analyse two billion items of data, extracted from over 20 IT systems including billing, sales ledgers and ERP.
The software helped improve efficiency and cut costs, including savings of £200,000 for the finance department in the first week of use, according to the supplier Zizo. The savings came in part from analysing contracts faster, in real time, which was useful for sales staff.
Staff in the finance department used the software to introduce activity-based costing - a technique that estimates the cost of a product or service based on the resources it consumes. By analysing data, and looking at business processes, the department changed the sales process from focusing on sales to focusing on profit, Zizo says.
Of course, like any software, to get full value from analytics, a finance or IT director needs to understand what affects their company's costs, profits and sales.
Analytics software may have been over-hyped, and finance professionals may get tired of the sales pitches from suppliers, but as the technology is refined, it could make their job more rewarding.
Nick Huber, journalist
"Data analytics is about having more data than you've ever had and understanding what it's telling you"