Develop your data science skills with Power BI; visualise and share insights from your data with this course from Microsoft and edX.
Overview
Power BI is quickly gaining popularity among professionals in data science as a cloud-based service that helps them easily visualise and share insights from their organisations' data.
In this fully certified Microsoft data science course, you will learn from the Power BI product team at Microsoft with a series of short, lecture-based videos, complete with demos and quizzes. You'll walk through Power BI, starting from how to connect to and import your data, author reports using Power BI Desktop, and publish those reports to the Power BI service. Plus, learn to create dashboards and share with business users - on the web and on mobile devices.
Take the course and learn how to:
connect, import, shape, and transform data for business intelligence (BI)
visualise data, author reports, and schedule automated refresh of your reports
create and share dashboards based on reports in Power BI desktop and Excel
use natural language queries
create real-time dashboards.
This course is part of the Microsoft Professional Program Certificate in Big Data, Microsoft Professional Program Certificate in Data Science and Microsoft Professional Program in Data Analysis.
Special offer
Once you've gained your knowledge and skills by taking the course, gain Microsoft official certification to validate your achievement and increase your job prospects. Exclusively for ACCA members, receive a 20% discount off the price of the certificate. Use code ACCA20 at checkout.
Key features
learn from an expert on the Power BI product team at Microsoft
learn at your own pace, study 2-4 hours per week, for six weeks
gain a minimum of 12 CPD units
gain the Microsoft official certification to add to your CV or LinkedIn profile, using our exclusive discount offer.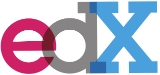 Microsoft and edX in partnership with ACCA.
Disclaimer: This course and outline is provided by third-party course providers. All course bookings are subject to the terms and conditions set by the course provider. Please see individual supplier pages for full terms and conditions. ACCA takes no liability for bookings made with third-party suppliers
Prices

Course is free
Gain Microsoft official certificate

79 USD - exclusive offer price
Use code ACCA20 at checkout
You will be redirected to an external website for booking.