Companies listed on regulated EU markets will soon be required to file their annual reports digitally. XHTML is on its way, warns Alison Thomas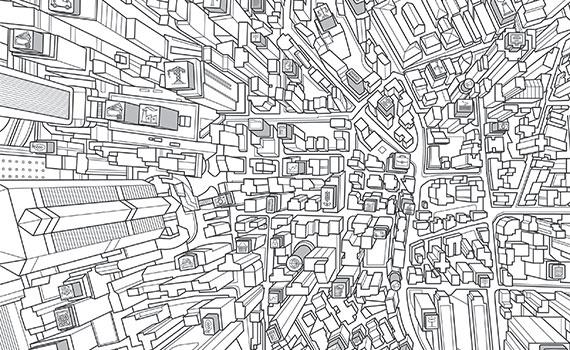 Studying this technical article and answering the related questions can count towards your verifiable CPD if you are following the unit route to CPD and the content is relevant to your learning and development needs. One hour of learning equates to one unit of CPD. We'd suggest that you use this as a guide when allocating yourself CPD units.
This article was first published in the May 2018 UK edition of Accounting and Business magazine.
Another set of acronyms has entered the lexicon of European companies. Prompted by the EU transparency directive, the European Securities and Markets Authority (ESMA) has published rules that require all companies listed on regulated European exchanges to file their annual reports using the European single electronic format (ESEF). The format chosen by ESMA for that filing is XHTML. The start date, if things go as expected, is 2020 year-ends.
For those who are not familiar with this latest addition to the tin of alphabet spaghetti, an XHTML (extensible hypertext markup language) filing has two components. There is the part that you can read either on-screen or in a printout. Then, embedded within the document itself is the second element of XHTML: machine-readable XBRL (extensible business reporting language) 'tags' that allow computers to easily extract and manipulate data from financial statements.
Is this a big deal? The details haven't been set in stone, so it's too early to come up with a definitive answer to that million-dollar question. However, we know enough to be able to say with confidence that it is not something that should be ignored.
Consider just three areas of the reporting process: producing the report, signing it off, and communicating with the investment community. Each is affected by a move to XHTML, and each will require some head-scratching to find solutions.
The process of preparing an annual report for a listed company is already a convoluted one. Output from consolidation packages and other IT systems, word-processing software and email requests for data are stitched together and then sent out to design agencies to be assembled into a draft report. Making changes to that draft document can be tedious work. And it seems as if the requirement to apply XBRL tags to financial statements might complicate this process even further.
Creating the XHTML document isn't an exactly straightforward process either – not least because XHTML is not compatible with HTML 5, the computer language used by most corporate websites, and which contains the coding bells and whistles that allow mobile-friendly, animation-rich content. There is talk of updating XHTML to support the functionality of version 5 of HTML, but no timeline for such an upgrade has been released.
The bottom line is that the introduction of the ESEF seems set to prompt companies to rethink their process for both the production of the annual report and the controls applied.
It's not too early to start planning for ESEF's introduction. 'If you're changing any element of the existing annual report production process, ask how ESEF is being factored into the proposed approach,' advises Jon Rowden, iXBRL service leader at PwC UK. 'When speaking with software providers, check they have capability or plans to handle the new requirements.'
The governance process that supports today's annual financial reporting cycle is well understood. XHTML filing challenges this. How does a board sign off on an XHTML report? What does this mean for audit? Board awareness of XHTML starts, understandably, from a relatively low base. There will be a learning curve if appropriate governance procedures are to be established for these new-style reports.
As for audit, the jury's out. Some commentators suggest that, as this will be the official filing document, it will need to be audited. But a bundle of questions arises from this. For example, what exactly would the audit cover? And as users of tagged data can pull that data into worksheets in any format they choose, exactly what assurance is provided by audit?
'It may be that regulators address a thorny problem by allowing companies to file an audited pdf as well as the XHTML file,' Rowden speculates. Watch this space.
Investors love pdfs. They love the fact that everything is in one place and that the document is searchable. But if the pdf is no longer mandated, a rethink of investor communication strategies is inevitable for organisations.
Some may use the XHTML document as the central pillar of their communication strategy. Others may choose to file a compliance document and then issue a pdf separately, or add further insight through alternative channels (anyone for a virtual reality plant tour?). Either way, though, the status quo is not an option.
If much of this is new to you, then now is the time to begin getting up to speed. Start gently – perhaps with the FRC Lab's report on XBRL, which is, refreshingly, written in plain English. Then read up on the XBRL requirements.
The EU is expected to pass ESEF into law this summer. National regulators will then stir into action as the journey to 2020 gathers pace. For those in the UK, don't assume that Brexit will put a stop to the ESEF requirement. The worldwide momentum behind the use of XBRL means that ESEF or something very like it is probable.
So watch out for updates from regulators later this year with more implementation detail. Then start talking to your design agency, auditors and any technology advisers. And talk to your investors. What would they like to see?
Finally, look for opportunities to get involved in the migration. The move to XHTML has extraordinary potential, but it will be realised only if each link in the reporting supply chain works together to make it a success.
As Thomas Toomse-Smith, director of the UK's Financial Reporting Council's Financial Reporting Lab, says: 'This will happen. Well implemented, it offers companies a blank sheet to digitise or redesign key elements of their reporting process. So rather than look at it as an incremental cost, think strategically.'
Alison Thomas, consultant
"his will happen. Rather than look at it as an incremental cost, think strategically"