Advocacy Awards 2020
We are really proud of our committed network of members who regularly promote ACCA on our behalf. The ACCA Advocacy Awards is a great opportunity for us to recognise the contribution that our members are making to our advocacy programme.
About the awards

2020 is the fourth year for ACCA's Global Advocacy Awards, and we are looking forward to celebrating the contributions of our members to ACCA!

Help us recognise our member advocates who have made a real difference by advocating on behalf of ACCA and, in your opinion, are deserving of recognition by ACCA, the profession and their peers.

Eligibility criteria

The awards are open to all members in good standing (ie fees paid, CPD submissions complete, Code of Conduct signed / Ethics module undertaken, not in a disciplinary process) including retired members (on the retired register).
Nominations can only be made by members in good standing.
Members can self-nominate or be nominated by another member.
There are no restrictions on the number of nominations submitted.

Award criteria

The nominations will be judged by ACCA Hong Kong office bearers and market head based on the criteria below. Nominees must describe and demonstrate one or more of the following:

How they have actively inspired the next generation of accounting and finance professionals by promoting ACCA and / or the profession in schools, colleges and universities
How they have actively supported students and fellow members to grow in their careers
How they have actively helped to build ACCA's brand and reputation within their market
How they have contributed to ACCA in terms of thought leadership or through enabling ACCA to be seen as shaping the profession within their market
Award announcement
Winner of the ACCA Hong Kong Advocate of the Year 2020 will be announced in early September 2020, and will be running for the regional award - the ACCA China Advocate of the Year 2020.
Our winner of the regional award will be notified before February 2021 and featured in AB magazine.
Submitting your nomination
The deadline to submit your nomination is Monday, 31 August 2020.
Our previous winners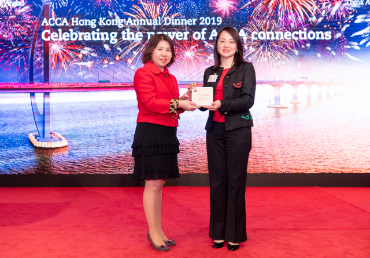 Jennifer Tan FCCA (right), CEO, AlipayHK (2019 ACCA China Advocate of the Year & 2019 ACCA Hong Kong Advocate of the Year)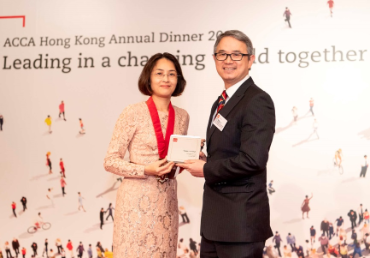 Teddy Liu FCCA (right), General Manager, Corporate and Talent Development, New World Development Group (2018 ACCA Hong Kong Advocate of the Year)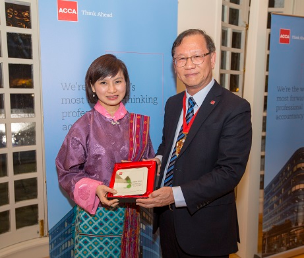 Quin Thong FCCA (left), Managing Director Asia, Wilmington PLC (2017 ACCA Asia Pacific Advocate of the Year & 2017 ACCA Hong Kong Advocate of the Year)
Take part in the awards (Hong Kong)
Help recognise the contribution of ACCA members in promoting the ACCA legacy and the accountancy profession. Take part in our Advocacy Awards 2020!