As Omicron cases continue to surge over our beloved city, we hope this finds you safe and well.

At ACCA, people are always our utmost priority. Leveraging our global resources and local connections, we've developed a dedicated programme ACCA Community Care with an aim to support both our professional community, and the local community at large.
Assistance for the underprivileged
In these uncertain times, it's important to count our blessings and try our best to offer help to the underprivileged community.
It's an understatement to say it's not easy being impacted by Covid-19 over the past 2 years. We at ACCA are here to listen to and act upon stakeholders' feedback. We will continue our best endeavours to ensure your interests are at the heart of our strategy and actions. Please stay closely connected with ACCA – YOUR PROFESSIONAL MEMBERSHIP BODY – on Facebook and LinkedIn, and help us spread the love and care amid the Omicron outbreak.
Together, we shall rebuild a better future for all!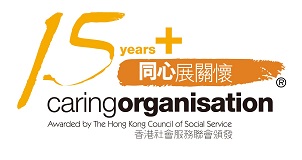 ACCA Hong Kong has been awarded as a '15 Years Plus Caring Organisation' by The Hong Kong Council of Social Service, in recognition of our commitment in giving back to the community.