We believe that mental wellness is equally important as our physical health. Taking charge of our body and mind could empower us with better strength to care for our beloved ones and help those in need. It's time to rethink and re-examine our priorities in life. Below are some useful resources to support your wellbeing journey: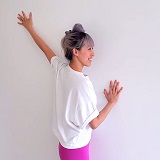 Wellness Series 2022
We're delighted to share with you a yoga video series presented by a member of our strategic alliance CA ANZ Hong Kong.