RCEP Boosts Flow of Talent, Brings Operational and Trade Benefits
Joint research by HKTDC Research and ACCA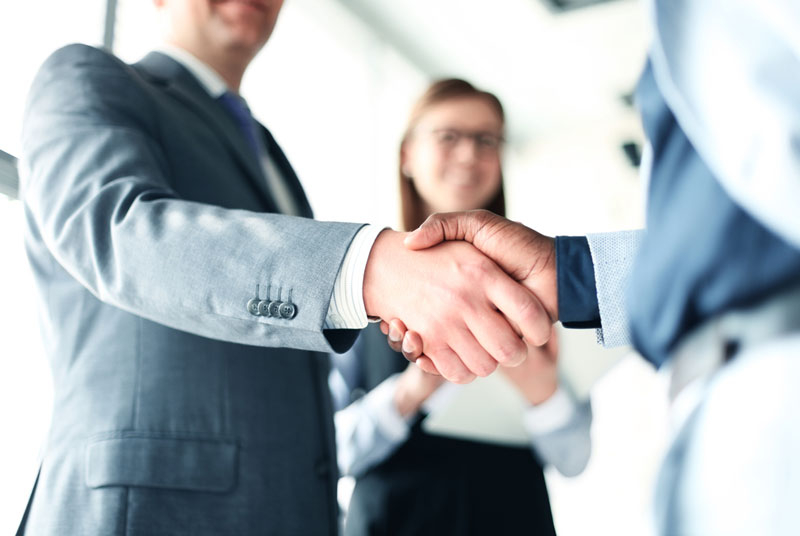 RCEP countries represent a variety of opportunities.
Interview with Hamilton Cheng, Executive Director, Finance and Information at Chow Tai Fook
Chow Tai Fook is a leading jewellery retailer based in Hong Kong. As of 31 March 2021, it has already expanded to 10 out of the 15 countries in the Regional Comprehensive Economic Partnership (RCEP) free trade area. Given both its success in mainland China, in particular, and the opportunities the RCEP represents in terms of minimising tariff impacts and allowing access to new sources of labour, Hamilton Cheng, Chow Tai Fook's Executive Director, Finance and Information, says the group now plans to expand the retail network into the remaining countries.
RCEP countries represent a variety of opportunities for Chow Tai Fook. Indonesia has a large ethnic young generation population and shows strong consumption growth. With regard to production, Thailand has a trade agreement with the US that lowers tariffs on its exports, making it an attractive place for industrial investment. Vietnam likewise has a booming manufacturing and processing industry.
The Hong Kong jeweller also sees labour force attractions in each of these countries. With mainland China shifting to a knowledge‑based economy, it has become more difficult to recruit skilled low‑cost labour there.
"The jewellery‑making sector requires highly‑skilled labour to produce exquisite jewellery. It cannot be replaced by automation anytime soon," Cheng says.
The RCEP is expected to boost the flow of skilled labour and management talent within the region to help companies overcome this hurdle.
"We can bring our expertise and know‑how to RCEP countries to the betterment of the jewellery industry," Cheng says.
With their thriving processing industries and lower labour costs, Vietnam and Indonesia could both be ideal locations for Chow Tai Fook to set up manufacturing and processing bases in. Singapore and Malaysia could also serve as regional service hubs for the jeweller. These combinations could result in more flexible and efficient human resources management, ultimately lowering costs.
Tariffs are another major concern. Cheng says profit margins for jewellers are not high, in part because of the high cost of raw materials. When the US imposed tariffs on China‑made products, jewellers such as Chow Tai Fook had to deal with significantly higher costs.
Flexible measures created by the RCEP could allow Chow Tai Fook to shift some manufacturing and processing work to other ASEAN countries, allowing the company to tap into trade benefits from trade deals ASEAN countries may have in place, particularly with the US.
An agreement on tariffs under the RCEP itself could also boost cross‑border e‑commerce, Cheng adds.
Replicating China's success in other RCEP countries
The Group now has around 4,452 stores across Mainland China. Chow Tai Fook has implemented their two‑pronged strategy and developed a franchise business model to help it penetrate the mainland Chinese market.
Encouraged by this success, the Group will further expand in other RCEP countries, where it has so far set up 20 stores.
"Under the franchise business model, we find local partners who have the local market know‑how and access to manage the franchisees," Cheng explains.
In mainland China, the Group's regional partners can handle business development and expansion in Tier III or Tier IV cities. They help formulate strategies to identify strategic locations, raise brand awareness and train franchisees.
Replicating this business model in other RCEP countries could be challenging, though. Cheng points out that Chow Tai Fook will need support in three areas.
The first is local market know‑how. Cheng says the Group would like to identify longterm partners that understand local market landscapes, culture and ecosystems. They are collaborating with local partners who share the same vision and able to strive together and drive prosperous developments.
"Secondly, we will also need support on tax, legal and corporate matters from local professional service providers when we operate overseas," Cheng says.
He adds: "Third is financial and banking services, how local financial institutions will understand our operation needs and facilitate us with customised financial services while complying with relevant laws and the necessary regulatory requirements."
This article forms part of a joint study conducted by HKTDC Research and ACCA : Tapping the RCEP Opportunities: Hong Kong to Maximise GBA's Unique Edge as a Business Platform
Authors:
Wing Chu, Business Advisory Manager, HKTDC Research
Yuki Qian, Regional Head of Policy, ACCA China